By:
Elizabeth Rose
06 July, 2022
Get Social: How To Use Instagram Reels & TikToks In Your Restaurant Marketing Strategy
Do you get a panicked look in your eyes whenever one of your employees or customers mentions TikTok, Reels, or trending videos? Social media moves fast, and your restaurant's online presence needs to keep up. TikTok and Instagram are two of the most popular social media sites for 15 to 25-year-olds. So, if you're targeting that demographic, read on.
We've spoken to restaurant social media agencies and asked them how their clients are succeeding on TikTok and Instagram.
Should Your Restaurant Be On TikTok or Instagram?
The first decision you need to make is whether it's worth it for your restaurant to be on these platforms. At the end of the day, the goal of any marketing campaign is to bring in new and repeat customers.
Alvaro Psevoznik is the CEO of Foodie, The Restauranta Agency in Florida. He told us that it's a decision each of his clients needs to make based on their own business. First, ask yourself a few questions:
Who is your audience?
Who are you talking to?
Who do you want to bring into your restaurant?
Alvaro explained that you should take your average ticket amount into consideration. "Where is your average? If your average ticket size is $100, then it's affordable, on average, for an older demographic. Are they on TikTok or Instagram? Probably not."
How you choose social media platforms to target should be based on their audiences and your target market.
What Kind Of Content Should Restaurants Be Posting?
The thing about social media of any kind is that it's personal and social. It's hard to know what the next big viral hit will be.
Mel Zee, co-founder of Rah Rah Creative says that restaurants should post more than just their menu. Customers are interested in seeing the personal side of your business. "They want to see your food, your staff, your personality, who you work with, and your latest menu item," she says. "Give people a reason to follow you that isn't just because they want to come in and eat."
"Give people a reason to follow you that isn't just because they want to come in and eat." -Mel Zee, Co-Founder of Rah Rah Creative
Be Original
While it's important to keep on top of the latest trends and viral videos, don't feel like you need to copy every TikTok dance. Instead, pick and choose trends that make sense with your brand. Instagram Reel and TikTok viewers have short attention spans, and won't stay on one trend long.
Mel explained that your content should also be original. "The thing with trending content is that the algorithms are actually favouring content that's original. Remember when the Reading Rainbow thing was huge for a minute? Well, the whole feed was just that, one after another, the same thing over and over again. So doing those is not a good idea, really. Because by the time they see yours, they've already seen it a hundred times."
Make sure you're posting new things within your account as well. Alvaro explained that TikTok favours content that is different from your existing content. If you are always posting food, then TikTok won't show you new food content as often to an organic audience.
Build A Campaign
The best way to approach your video content is to plan it out. Think about what you want to do over the next quarter, and what events are coming up in your restaurant's calendar. Are there specific holidays you do something special for? Are there new menu items? Is there anything you need to communicate to your customers?
Alvaro advises looking at your TikTok and Instagram campaigns from big- to small-picture. "We say, ok, what do we have this quarter? What do we want to promote, or push?"
From there, it's a matter of putting each topic into a calendar, and coming up with ideas for videos for each topic. Alvaro says that it's like arranging pieces of a puzzle. "You start putting the pieces in and creating different topics. You sprinkle in your best-selling dish and push something that has a big margin. Then, you create organic content for social media."
Share What You Do
Your video content should showcase what your restaurant does. That could be how you help out in your community, how you keep your restaurant clean, or who your staff are. Alvaro suggested, "Put yourself in their shoes, and think of what you would like to see if you were the customer."
"Put yourself in their shoes, and think of what you would like to see if you were the customer." - Alvaro Psevoznik - CEO of The Foodie Agency
At the end of the day, the goal isn't to hack an algorithm. It's to give your customers videos and content that entertains and keeps their attention.
What Are Some Great Examples From Other Restaurants?
TikTok videos and Instagram Reels can take many forms. The sky is the limit when it comes to creating content on both platforms. But, to get you started, here are some ideas that have worked well for other restaurants:
Behind-the-scenes recipe from Flower Burger
A welcome message from Birdcode
The satisfaction of breaking a cookie in half from Crave Cookies
Can You Re-Use The Same Videos On TikTok & Instagram?
When it comes to re-using content on both TikTok and Instagram, Mel with Rah Rah Creative had a few warnings. "They can be the same, but you need to create them on the two separate platforms. If you post a TikTok straight from TikTok on Instagram as a Reel, then Instagram punishes you with their algorithm."
And as far as the content is concerned, it depends on your social media strategy, according to Mel.
If you want your customers to follow you on both TikTok and Instagram, then make sure you're sharing different content. But, if you don't mind them only following you on one, then you can repost the same content.
Alvaro also cautioned that you should pay attention to the demographics of each platform. TikTok skews younger than Instagram. If you have a video that will only appeal to a younger audience, then it will perform better on that platform.
Get Your Customers To Help You Out
"User-generated content" is social-media-marketer-speak for any content your customers post and allows you to re-post. User-generated content (UGC) is seen by consumers as more trustworthy, and it's less work for you.
Jeff Norgren with Rah Rah Creative suggests creating an environment that inspires customers to take pictures and videos.
"When I think of restaurants that are doing this really well, I think of Haven. Their aesthetic, their ambiance, it's the most beautiful restaurant. They have ridiculous wallpapers and it invites people to take photos in front of it without actually saying "take your photo here."
Make sure your Instagram and TikTok handles are easy for customers to find, and that they can tag you in any videos they film. If you find that isn't enough, you can always run giveaways to encourage customers to tag you in their photos.
What's This About Influencers?
Sometimes, you just need to outsource creating quality content. Sadly, with social media, it's not as easy as just finding any-old marketing agency.
One great way to reduce the workload for your team is to hire food bloggers and influencers to come in and film content for you. Then, they post it on their social media and you can post it to yours.
Mel, with Rah Rah Creative, says that in some markets it can be quite affordable. "You're not paying thousands of dollars, but sometimes just a couple hundred."
"Any kind of post that you can make that's static (just a photo), you can make into a video if you think about it. For example, the copy that you write on there, you can just talk and say those things in a video. Right now, the Instagram algorithm pushes reels and videos much more than it does static images."
It's All Too Much, Is There A Cheat Code?
Sadly, just like with any marketing endeavour, there are no quick wins with social media marketing. But, there are ways to be visible on the platforms without investing a lot of time. Mel explained how you can use TikTok's advertising platform to get in front of users without maintaining an account.
"TikTok Marketing is a really smart thing to do. You don't actually have to have a TikTok profile. You can just place ads, your video will show, and when people click on it or engage with it, it can take the customer to your website, or wherever you want to send them. It's a great way to be on TikTok without actually having to be on TikTok."
How Long Should Videos Be? The Answer Is "It Depends"
Mel explained that you want to have a mix of video lengths, and your video should only be as long as it takes to convey your message. You should also take advantage of all the formats Instagram and TikTok offer.
"Instagram, just recently, introduced one-minute stories. You can have one individual story for one whole minute. Based on the research we've done, using the services offered right when they become available is going to pump the algorithm to promote your video.
"So with that in mind, TikTok is rolling out three-minute videos, and I bet that's going to be pushed in their algorithm because they want people to use that service."
Generally, you want to match the length of the video to the type of content in your video. For a longer, recipe-style video, it can be longer. But, if your video is of a staff member dancing in your kitchen, then you won't be able to hold the viewer's attention for more than a few seconds.
Attention spans are short. Here are a couple of stats to keep in mind:
How Do You Measure Success?
Adding something new to your marketing strategy is a lot of work. How do you know if it's worth it?
For e-commerce businesses, it's easy to see how successful they are with social media. They can use tracking codes and tie orders to specific TikTok videos and Instagram Reels.
If coupons play a part in your existing marketing strategy, you can use them in the copy of your posts. Create a specific coupon code for each post, and track how many of them get redeemed in-store, and on your online ordering site or mobile ordering app.
You can also monitor traffic to your website using tracking codes. While not a precise method, it will tell you if the people who view your videos are visiting your website.
Final Tip: Just Get Started
If you've been procrastinating getting your restaurant onto Instagram or Tiktok, take this as your sign. Get on the platforms, and get comfortable with them. You can't improve until you've at least started posting your first few videos.
"The main tip I have for people that I tell our clients all the time is just get started. Don't worry about getting the lighting and all that. Just make your first video. Get comfortable on video." - Mel Zee, Co-Founder of Rah Rah Creative
If you aren't ready for the permanency of Reels and TikToks, start with short Instagram Stories. They disappear after 24 hours and allow you to monitor how engaging they are, without going all in.
No matter your comfort level, there is a way to use TikTok and Reels effectively for your restaurant. It's just a matter of getting started.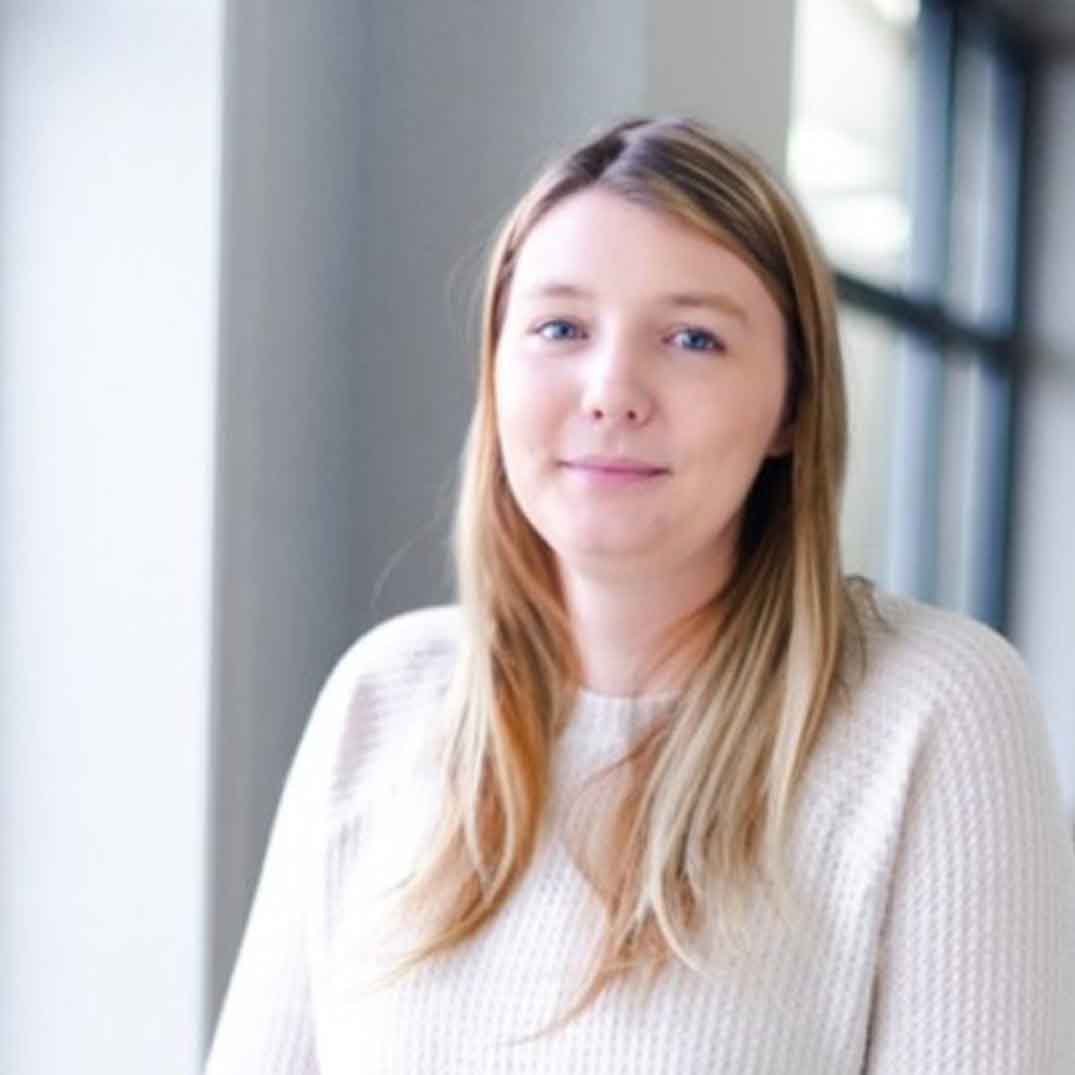 Written By:
Elizabeth Rose
Elizabeth is the Marketing Manager with Craver. She worked in quick-service restaurants and bars before joining the restaurant tech industry in 2017.