By:
Elizabeth Rose
03 January, 2022
How to Promote Your Restaurant App on Instagram
When it comes to launching a new app and thinking of ways to market it, it's important to first consider marketing channels that you are already active in. If you have an Instagram account for your restaurant, here are a few ways you can share the news about your app.
On Your Profile Page
On your Instagram Bio, there is a place for one link. Social media managers stress the importance of using this link, as in the past it was the only one available to you. Some coffee shops and restaurants post a LinkTree link to list pages. The links can be updated regularly, and allow you to link to multiple pages. Other restaurants have created a landing page on their site that works similarly. They link to other pages on their website that are relevant to their Instagram account.
Either way, make sure you link to where your customers can download your app. Consider linking to your App Store and Google Play listings.
Post An Image
Don't post a screenshot of your app and expect your customers to download it. You need to explain the benefits to them, and how your app will make their lives easier. Think back to why you wanted to offer an app for your customers in the first place. Translate that into a description for your customers. Think about your brand and your social media strategy. Then integrate your posts about your app in a way that matches.
The post below is a great example from Impact Coffee.
Post On Your Stories
Did you know that with a business account on Instagram you can post a link in your stories? Try sharing menu items, your hours, or anything else, and using the link to your app to encourage customers to order.
Remember, unless saved to a Highlight on your profile, your stories will disappear after 24 hours. Stories are meant to be short-lived and are best for sharing news, your hours, menu specials and other information.
Here are some great examples from Lovebird and Buddy Brew.
Make A Reel
Use reels to illustrate how easy it is for your customers to order ahead and pick up their orders using the app. Don't just show someone ordering, but zoom out and show the entire process. Do you offer curbside pick-up? Then tell your customers about it. Film your employees taking orders out to your customers' vehicles, walk through how customers inform you of their arrival or do a dance about it. Be creative, and play off the most recent TikTok and reel trends.
With reels, the key is to capture your customer's attention in a short amount of time. And if social media and TikTok dances aren't your things, talk to your staff members. They may have some great ideas and want to get involved.
Hershey's Coffee alwa
Send An Automated Direct Message
On Instagram and Facebook, you can set up an auto-response that gets sent every time someone sends a direct message to your business. Many restaurants use this to send out their hours, menu, or even just a quick thank you.
Stu's Clean Cooking uses it to send out a download link for their app. It encourages customers to download their app to see their menu and get a discount on their order.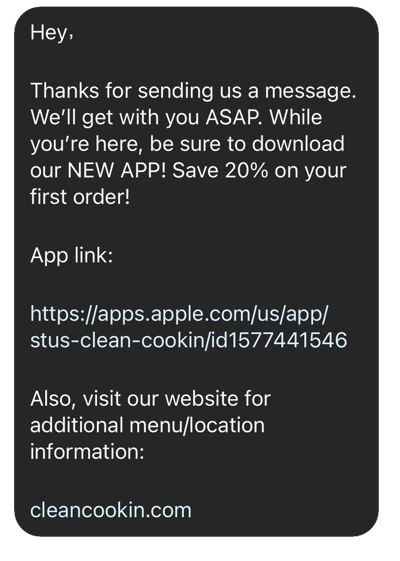 Work With Your Customers
Often, we forget to share our customer's experiences when advertising and posting. But, if you're providing a great customer experience, chances are your customers are talking about it on social media.
Content made by your customers is called User Generated Content (UGC). Go through your account, and check for posts that your restaurant is tagged in. Using Instagram's Save functionality, save posts to share to your own account in the future. When it comes to promoting your app, share any posts that reference it in a positive light to your own account.
Note that posts about your business may not always be positive. Set some time aside to go through negative comments, and reply to your customers.
Getting your customers to share content about your restaurant is also a great way to get referrals. We talked in detail about this in the webinar, 5 Ways To Make Your Coffee Shop Go Viral.
Advertise
If you have a small Instagram following or want to be sure your customers see your post, consider paid advertising through Facebook & Instagram Ads. There are a few options, depending on what type of content you want to promote (video, photo, or story).
The biggest benefit to using paid advertising is that you can include a link to your app right in the post. Your customers will see the post, and then they only need to click on it to download your app. Go through Instagram's advertising articles to get a better idea of what you can do.
Your Instagram account is a great way to share news with your customers, and inform them about your restaurant's app. You can use it to encourage downloads and orders, but make sure you're doing it in a way that doesn't come across as spammy. Your posts need to use your brand voice and be mixed in with other content.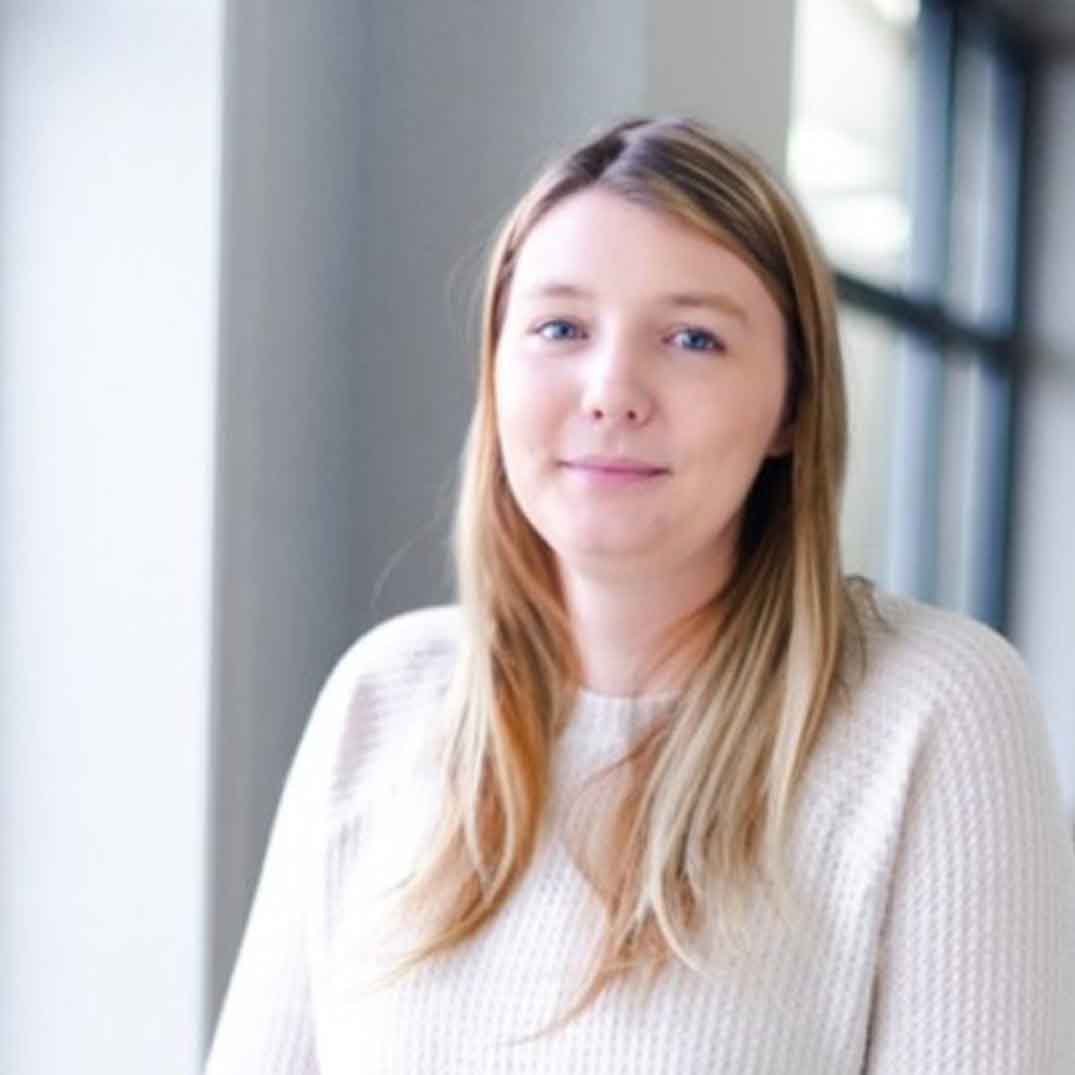 Written By:
Elizabeth Rose
Elizabeth is the Marketing Manager with Craver. She worked in quick-service restaurants and bars before joining the restaurant tech industry in 2017.