By:
Elizabeth Rose
01 June, 2022
How to Find & Hire The Perfect Team For Your Coffee Shop In 2023
Hiring isn't easy. Finding the right person to hire is difficult. It's more than just finding someone willing and able to do the work. Hiring a new team member for your coffee shop is about finding someone that will put your customers and your business first. So how do you attract and hire the right person?
Your Workplace Culture Matters
If you asked one of your employees why they enjoy working for you, what would be their answer? In a competitive labor market, you need to build a workplace culture that your team enjoys. Chances are, they can work anywhere for a similar wage, so why do they choose to work for you?
Use the answer to that question to draw in more employees. Get an honest answer. If your staff continues to work for you because of the schedules, then advertise that you have flexible hours. If your team likes working with their friends, then tap into their network to find your next employee.
But, if you're experiencing high turnover, or receiving a lot of employee complaints, then it might be time to take a hard look at your company culture. Fix the issues causing turnover before trying to recruit new team members.
Happy Employees Make An Impression
Rook Coffee gets a fair number of applicants from their existing customers. When they ask new employees what made them apply, they often hear that their team is "always smiling and having fun." Their coffee shops seem like fun places to work.
Keeping their staff happy pays off because their customers notice it. In turn, some of those customers become part of their team.
Consider Your Pay & Benefits
We all like to believe that we work for a higher purpose, but at the end of the day, your team is there to be paid. You could be the most fun place to work. But, if your pay isn't competitive, your team will find work elsewhere.
Find out what other comparable businesses pay. Don't only compare your wages and benefits to other coffee shops, but also to retail, restaurants, and other similar jobs. Think of your employees and what options they have. If most of your employees are high school or college students, what other jobs could they get? And how does working for you compare in terms of difficulty, pay, and benefits?
Advertise Your Open Positions
Once you've evaluated what attracts potential employees to your business, you need to advertise that you're hiring.
Word Of Mouth
The easiest (and most cost-effective) way to tell people that you're hiring is to, well, tell them. Let customers know that you're hiring when they come for coffee. Make signs to put up on your door and by your cash. Ask customers, employees and friends if they know of anyone looking for work. Tell them how applicants can apply.
Employee Referrals
The best place to find new employees that will fit in with your existing team is through referrals. Ask your employees to refer friends to you.
You incentivize referrals by offering a monetary bonus to employees who refer someone that gets hired and stays on for a certain amount of time. Let your team know about the referral program, and remind them whenever you have a position to fill.
"I've actually had a lot of the people that work for me, they bring in their friends or people they know to come in here and work. Which is really cool, because that means that they like it that much and they enjoy it here. Enough to bring their friends into that environment." - Shae Stoltzfus, Sales & Marketing Coordinator with Hershey Farms
Social Media
Your best customers could be your best employees. Share that you're hiring on your social media pages. Make sure to make it easy for anyone who sees the post to apply to the position by posting a link or your email.
You can also get your existing team involved. Rook Coffee in New Jersey asks their team members to post about open positions on their own social media accounts. Then, if one of their followers applies, that employee receives a referral bonus.
Your Website & App
Post any open positions, along with their job description on your website. If anyone is looking specifically to work for you, that's where they'll look first. List the positions you have open on a page, and link to job descriptions. These descriptions will help potential candidates decide if it's the right job for them. Outline benefits, and work environment. Share employee testimonials about why candidates should apply to work for your coffee shop.
Use pop-ups, links from your home page, and links in your website or app menu to direct your website visitors to your careers page.
Job Boards
Online job boards are another great place to advertise open positions. To choose which ones you should advertise on, find out the most popular ones in your city or region. You can do that by asking your staff, friends, and other business owners. Make a list of the ones that you want to advertise in, and create accounts.
That list is important for you to maintain the job listings. Once you're done hiring for a role, you'll want to take the ad down. Having a role listed for too long pushes the listing from the top of the results.
Then, write an attractive job description that details the duties, pay and hours of the job. Write the ad honestly, but make sure it stands out from other ads. If you were looking for a position, would you apply for the job you posted?
Monster has a great job description template for a barista.
Some popular job boards for the food and hospitality industry:
Make It Easy For Candidates To Apply
No matter where you advertise your open position, make sure candidates can understand the job and how to apply for it. Make it as simple as possible to get the highest number of applicants. What do you need to determine if that person is a good candidate for an interview?
Generally, a resume and short cover letter are enough to give you an idea of the candidate's experience. If you need to, you can also include short questions that you would like to know the answer to. For instance, if you're hiring for early morning and weekend shifts, you could ask the candidate for their availability in the application. That way, you don't spend time interviewing candidates that won't be a good fit.
What To Look For In A Candidate
Now that you have applications, how do you determine if a candidate is the right fit? There are a few things you should be looking out for.
Team Fit
If you already have a workplace culture that you're proud of, then you don't want to bring someone in that might ruin it. When looking through applications and during interviews, try to gauge how well the candidate will work with your team. Will they listen well to your supervisors, or will they butt heads with authority figures? Will they be respectful of their coworkers?
Availability
Just like you don't want to spend time interviewing someone who isn't available to work the shifts you need to be covered, you don't want to hire someone that can't work when needed. Ask about the candidates' available hours. Make sure you know about any regulations that might restrict the hours that the candidate can work, or the tasks they can perform. Does your jurisdiction have underage labour laws? For example, you don't want to hire someone to serve liquor that isn't legally allowed to do so.
What To Ask In An Interview
When it comes to putting your interview questions together, make sure you include every question you need an answer to. Cover topics like:
Their availability (see above)
Their previous experience
What they know about coffee and your menu items (this will highlight any misconceptions they may have)
How they handle customers
If you're hiring someone with more experience, have them try out tasks that they will be performing. Have them prepare an espresso or tea, or show you how to properly store milk products.
Make sure you also know what you can't ask candidates. In most jurisdictions, you can't ask if the candidate is married or pregnant. You also can't ask them about their religion or ethnicity. You can find out by reading through your local labor laws, or by speaking with an HR specialist or lawyer.
Indeed has a fantastic list of questions you can ask, from simple get-to-know-you questions to more in-depth ones.
Finally, during the interview, be ready to make an offer if you think the candidate is a good fit. In a competitive market, you won't have much time.
Train Your New Team Member For Success
Just because you've filled the position doesn't mean the job is done. After hiring, you need to ensure you train your new team member for success.
Be selective in who you let train new staff members. You don't want bad habits to be passed on from your existing team to your new employee. Only allow managers or trusted employees to train the new team member.
Before their training is complete, take time to check their performance and correct anything that is not done to your standards. They won't know they are doing something wrong if you don't tell them.
And training doesn't stop when their training shifts do. Ongoing training is important to keep your team engaged and ensure quality work. Set aside time to train your team whenever you have a new menu item, special, software or process.
If you're still unsure about hiring in 2023, you can find more information in the on-demand webinar, Summer Worker Shortage: How to Keep Your Restaurant Running.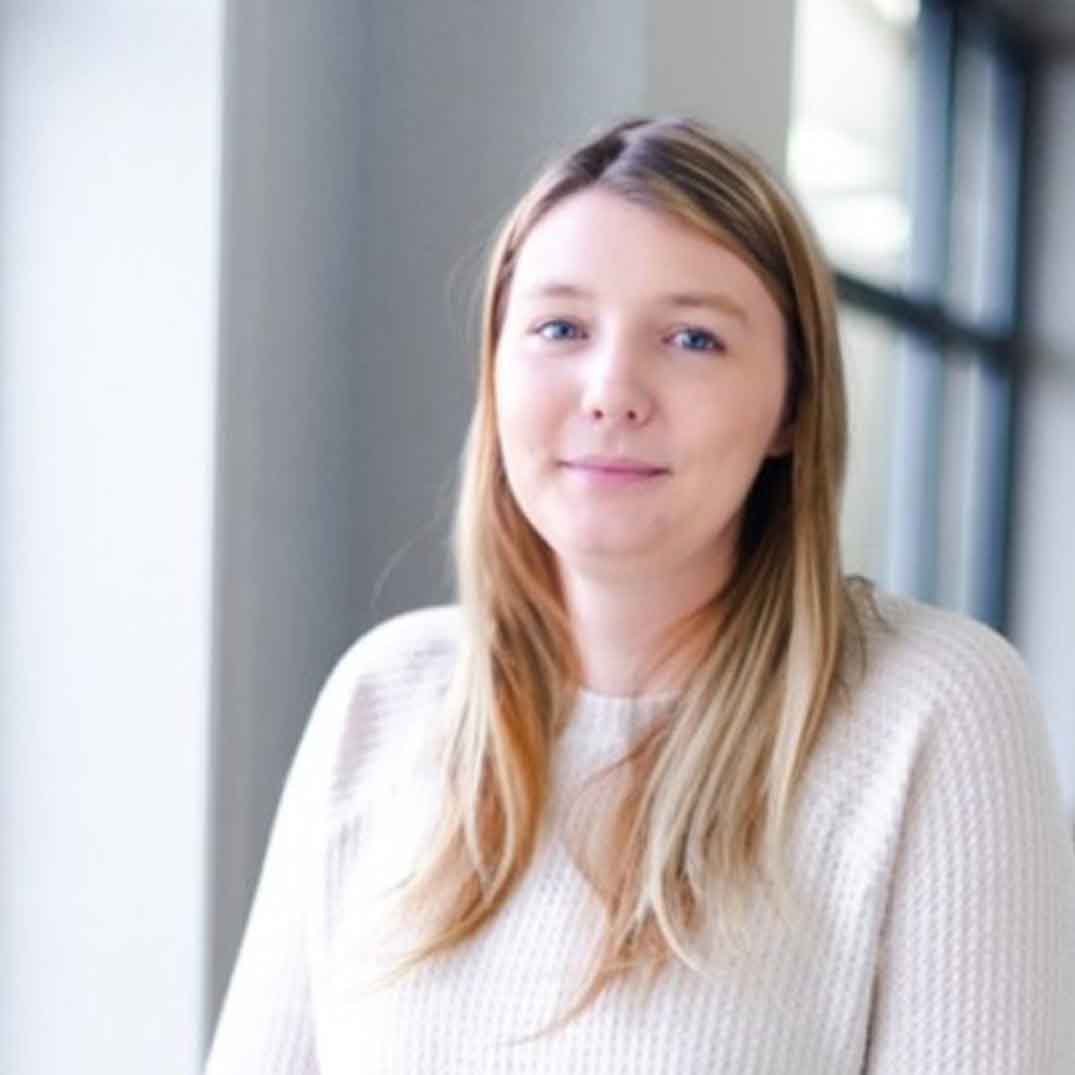 Written By:
Elizabeth Rose
Elizabeth is the Marketing Manager with Craver. She worked in quick-service restaurants and bars before joining the restaurant tech industry in 2017.