Summer Worker Shortage: How to Keep Your Restaurant Running
Over the past year, restaurants have been dealing with staffing shortages and high employee turnover.
In this on-demand webinar, we discuss strategies to keep your restaurant running this summer—even with minimal staff.
Watch the webinar to learn strategies for:
Employee retention
Automating simple tasks
Increasing your sales per labour hour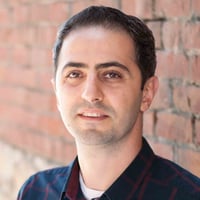 Amin Yazdani
CEO & Founder of Craver
Amin has been helping local restaurants grow their customer base through intelligent engagement platforms since 2017.