By:
Elizabeth Rose
30 November, 2022
How To Hire A Food Photographer For Your Restaurant
Whether you're updating your online ordering site, getting new photos and videos for social media, or need new menu pictures, hiring a food photographer can be a big ordeal. But, if you want high-quality photos that show off your food, it's a necessary one.
We've put together a few tips, and a list of photographers by province to help you get started.
How To Select A Food Photographer
If you're lucky, there are lots of photographers in your area that specialize in food photography. If you aren't, you may need to have someone travel to your restaurant. Either way, before hiring someone you want to ensure they will do the best job possible. And that requires a little research.
Determine Exactly What You Need
First, you want to be really clear on what it is you need. The clearer you are in your requirements, the easier it will be to select and hire a photographer. And, the better chance they will have of delivering something that fits your requirements.
Kezia Nathe, a Vancouver-based photographer says that the end-use of the photos will have a big impact on the photo shoot.
If the photos are for a listing on a third-party delivery site, then they may need to meet specific requirements. But, "the [photos] for social media and websites can be a lot more creative," Kezia explained, "We can play around more with styling, colours, backdrops, and whatnot."
The end-use of the photo also plays into how the photos themselves are composed.
Things you should find out ahead of time:
How will the photos be used?
What aspect ratio do the photos need to be?
Do you need a lot of space for text in the images?
Does your online ordering provider have any specific size or style requirements?
Determine If Their Style Matches Your Brand
Kezia also pointed out how important it is to select a photographer whose images match your brand's aesthetic and style: "Photographers have so many different styles. I think the important thing is to hire a photographer who has the style and look that you want. Photographers have variety and flexibility within their style, but what they show is what they're good at. So find alignment from that."
If your restaurant is a bright, fun place known for your colourful dishes, then a photographer that shoots in a "moody" style isn't the right fit. Evaluate their portfolio, and try to imagine what that style of image would look like with your food, and on your website. Then, consider if it matches the feeling and experience you want your customers to have.
What You Should Ask Food Photographers
Before hiring a food photographer, there are a few quick questions you should ask:
1. How long should I budget for the shoot?
You should dedicate a few team members to helping the photographer. Whether that is you, or a few people on your team depends on your business. Either way, discuss with the photographer how much of your team's time you have, and how long the photographer needs for each dish.
Having a schedule ahead of time makes it much easier according to Kezia, "Having that kind of organization or schedule laid out, so the photographer feels like they have enough time to capture each dish, and then the chef feels like they have enough time to prepare."
2. What does the standard licensing agreement include?
Each photographer sets their own contracts and prices. When talking to the photographer, explain the end-use of your images. Include every way you want to use the photos, from your social media, online ordering site, and physical menu to your listings on third-party delivery apps. Those uses may impact the contract that the photographer puts together for you.
3. Who needs to be there on the day of?
Talk to the photographer to discuss who they need there from your team (your chef, bartender, barista) and who else you should consider hiring. Depending on the size of the project, it might be necessary to hire a food stylist or a prop stylist.
4. How can I get the best photos of my food?
While you may think that that's dependent on the photographer, that's not entirely true. There are lots of things you can do when preparing and plating your menu items to show them off in the best light. Ask the photographer if there's anything your team should be aware of when preparing the food.
Food Photographers by Province
Nova Scotia
📍Halifax, NS
Alyssa is a Halifax-based food photographer that works with restaurants throughout the Maritimes.
Menus: Sine Coffee Labs | The Osney
📍Halifax, NS
Jeff believes that food photography should bring out the art that goes into creating the recipe.
Menus: Katch Seafood
📍Halifax, NS
Ian is a commercial and editorial photographer based in Halifax, NS. He's worked with Taste Nova Scotia, local restaurants, and food producers.
Menus: Almonak | Cortado Tasting Room
Prince Edward Island
📍Charlottetown, PEI
Sean is a PEI-based food, lifestyle, product, and portrait photographer that works with local restaurants, manufacturers, and magazines.
Menus: Receiver Coffee Company
New Brunswick
📍Moncton, NB
Leelynn is mainly a portrait photographer that does some food photography work for local restaurants.
Menus: Saigon Thai
📍Fredericton, NB
Kevan is a Fredericton-area photographer that does a bit of everything.
Menus: Milltown Roasters
Ontario
📍Toronto, ON
Kailee is a food, product, and lifestyle photographer. Kailee aims to understand the restaurant's goals and capture marketable work.
Menus: Quesada
📍Toronto, ON
Chris and Alyssa are a photography duo that specializes in food, lifestyle, beauty and travel photography. They have worked with many coffee shops, grocers, and retailers.
Menus: Starbucks | 49th Parallel
📍Toronto, ON
Dylan is a commercial food and beverage photographer based in Toronto, ON. He creates bold visuals.
Menus: Nando's
📍Toronto, ON
Joanna is a commercial and editorial photographer based out of Toronto, ON. She's worked with large retailers, quick-service restaurant chains, and retailers.
Menus: Doughbox Pizza | Pi-Co
📍Hamilton, ON
Allie is a freelance content creator and photographer serving Hamilton and Toronto. She does product and portrait photography.
Menus: Equator Coffee Roasters
Manitoba
📍Winnipeg, MB
Rosalie has been working as a food photographer for the past 10 years. She works with restaurants to photograph their menus on-site.
Menus: Empty Cup Collective
Alberta
📍Edmonton, AB
Jessica is a food photographer based in Edmonton, BC. She offers menu and restaurant photography, as well as headshots and chef profile shots, and social media lifestyle sessions for the restaurant.
📍Edmonton, AB
Kevin Tuong is a commercial and portrait photographer based in Edmonton, AB. Kevin is passionate about all food and strives to make images that make people hungry.
📍Edmonton, AB
Curtis is a commercial and portrait photographer based out of Edmonton, AB. Curtis' experience in food photography comes from his own investment in Robert Spencer Hospitality, which owns 6 restaurants in Edmonton.
Menus: Hudson's Tap House | Rosso Pizzeria
British Columbia
📍Vancouver, BC
Kezia has a background in fine arts and studied athletic photography.
Menus: Cactus Club | The Juice Truck
📍Vancouver, BC
Rachel is a food and still-life photographer in Vancouver, BC. Her photos are bright, clean, and colourful. Rachel mainly works with magazines, media, and publications.
📍Vancouver, BC
Tracey is a commercial and advertising food photographer in Vancouver, BC. Tracey has been in the industry for over 20 years and has worked with large chains, independent restaurants, and everything in between.
Menus: Waves Coffee
📍Vancouver, BC
Mark is a food, commercial and portrait photographer in Vancouver, BC. Mark's photos show his experience in the food and beverage industry by showing off amazing food and the people behind it.
Menus: Delany's Coffee
📍Vancouver, BC
Nora is a food and lifestyle photographer based in Vancouver, BC. She's worked with many fine dining and quick-serve restaurants in the area, as well as wineries and prepared food companies.
Menus: Cactus Club | Dalina
📍Vancouver, BC
Clinton is a portrait, product, and food photographer based in Vancouver, BC. He has worked with large prepared food companies, restaurants, and other businesses.
The right photographer will be able to bring your restaurant's brand and culture into the photos and make your food look like the most appetizing meal in the world. You can find that photographer by properly vetting them, and preparing for the shoot ahead of time.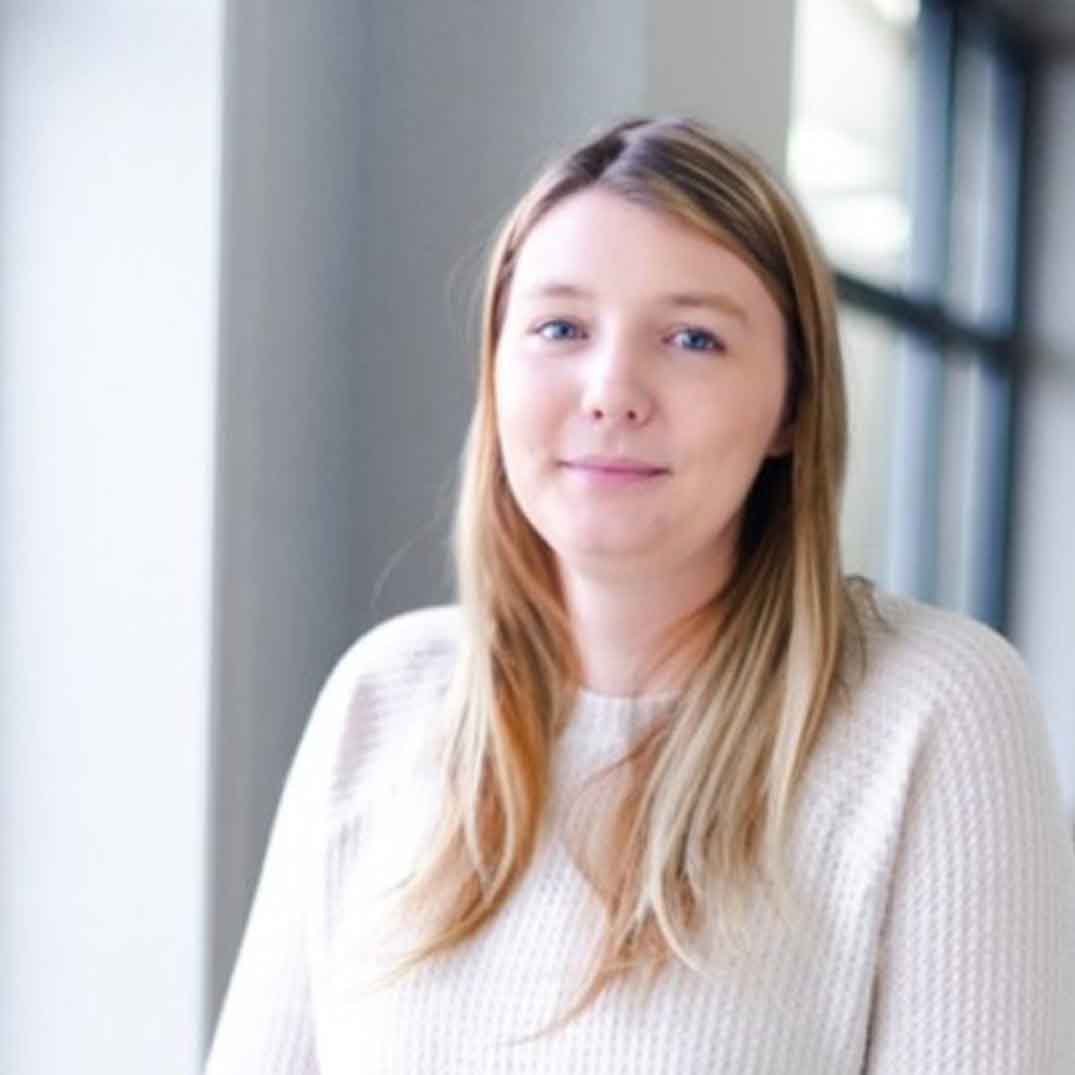 Written By:
Elizabeth Rose
Elizabeth is the Marketing Manager with Craver. She worked in quick-service restaurants and bars before joining the restaurant tech industry in 2017.