By:
Elizabeth Rose
21 December, 2021
5 Great Examples of Coffee Shop Apps & Why They Work
It's easy to look at large coffee chains and their technology and assume that they can only pull it off because of their size. But the fact is, any coffee shop can introduce an app. It doesn't matter if they have one location or 10,000 locations.
We went through the best 5 coffee shop apps that aren't Starbucks, and talk about why they work for these brands.
📍Calgary, Alberta
Ever wandered around Calgary in the snow with a warm cup of coffee? It's the perfect contrast.
Deville Coffee is headquartered in Calgary, with locations in Alberta and British Columbia. They launched their app in 2020.
Why It Works
When you first log into the app, it brings you to a page to select your location and put in a pickup time. It's easy to place an order to pick up on your way to work, even if you have a long commute.
Their branding is fantastic and really represents them. The dark colours and rich gold text show off the feel of their locations.
The menu is easy to navigate, with menu items broken up into categories, like Lunch and Pastries.
It's clear when modifiers cost extra. You can add milk to my coffee order, or pay extra for steamed oak milk. Their layout makes it easy for customers to see all their options, and be up-sold on the extras.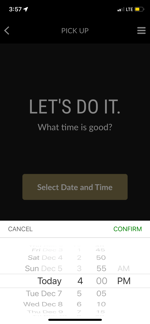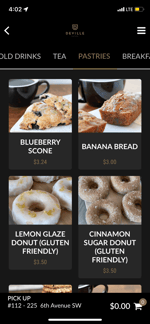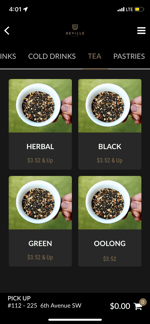 📍Indianapolis, Indiana
Mocha Nut is a coffee shop whose goal is to bring people together. They launched their app in 2019, and the priority for them was ease-of-use.
Why It Works
They accomplished their goal–it's quick and easy to pre-order for pick-up, and you still get friendly customer service. Instead of feeling like a stale online transaction, Mocha Nut makes you feel welcome the moment you open their app.
You can collect points and redeem them for future orders. You can also save your favourite menu items with modifiers so you can quickly re-order them.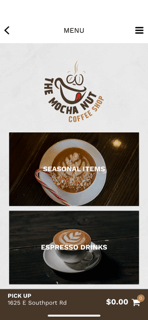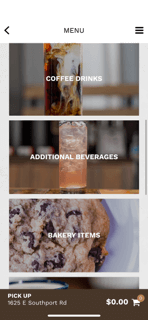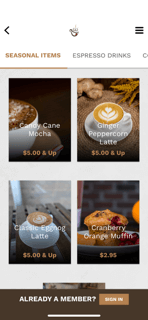 📍New Jersey
Rook Coffee is a New Jersey staple. They bring high-end blends to New Jersey cities and value quality and community over anything else. They released their app in 2020, shortly after the pandemic began.
Why It Works
Customer education is built into their core, and each coffee on their app includes tasting notes and its origin information in the description. Their customers can take their time browsing through options before placing their orders.
Rook Coffee's app provides more convenience and speeds up the order process on the shop's side while allowing customers to take their time and browse. You can read more about how their app saved them labour hours in this case study.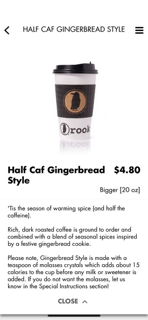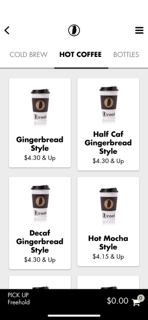 📍Danville, Illinois
Mad Goat Coffee believes that coffee goes hand and hand with community. Their app came out in June 2021, and it brings that sense of community online.
Why It Works
Their coffees and menu items can be customized to your liking during the order process and can save your favourite orders. You can easily add and manage payment options from within the app, either adding a credit card or a gift card. Mad Goat makes it simple to re-order and pay quickly for customers on the go.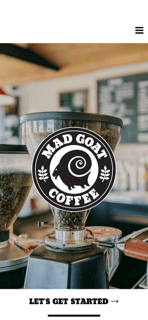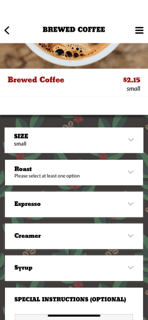 📍Buderim, Queensland
John. Kyle. Espresso offers high-quality breakfasts and coffee. They recently launched their app.
Why It Works
When you open the app you almost feel like you're already sitting down in their cafe. The forest green throughout the app is reminiscent of the plants and organic feel of their shop.
You can choose to order for take-out or dine-in. If you're ordering for dine-in, you can simply enter your table number, and have your order brought right to you. For take-out, you have the option of ordering ahead for a specific time or placing the order to be picked up as soon as possible.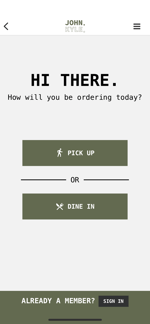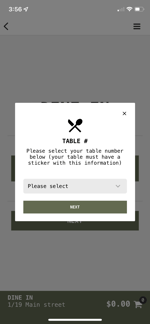 What features would work best for your coffee shop? No two coffee shops are the same, and when designing an app you need to consider your customer base and your brand. If you're looking for more information on mobile apps for coffee shops, feel free to reach out to our team.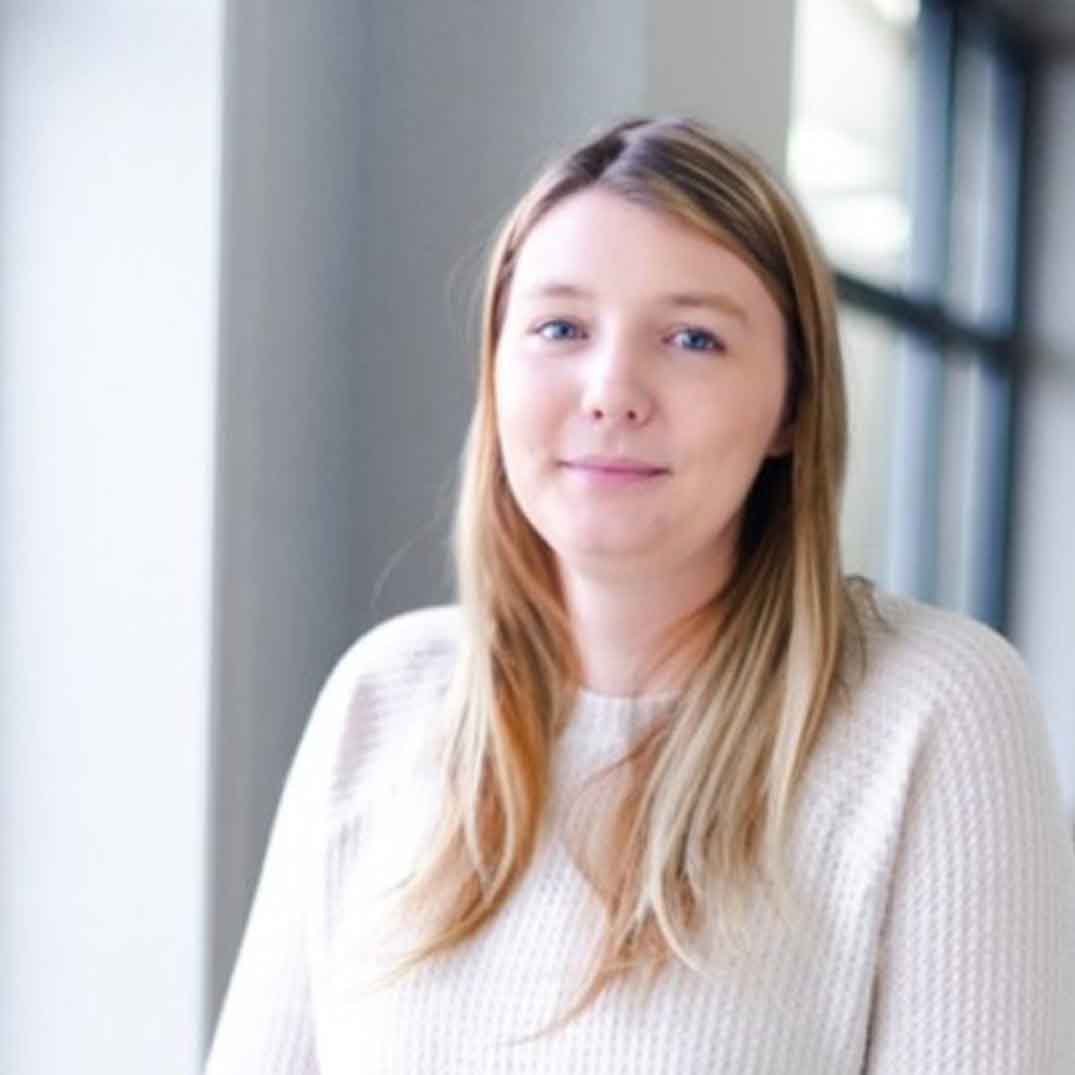 Written By:
Elizabeth Rose
Elizabeth is the Marketing Manager with Craver. She worked in quick-service restaurants and bars before joining the restaurant tech industry in 2017.