Today, Craver enables 60% of Rook Coffee's total orders.
The Journey of Rook Coffee
Founded in 2010 by childhood friends Holly and Shawn, Rook Coffee began with a mission to foster genuine human connections through three core promises: quality, simplicity, and experience.
From day one, Rook Coffee has been more than just a place to grab a cup of joe; it's a place where a correctly spelled name and a warm conversation make you feel seen and special.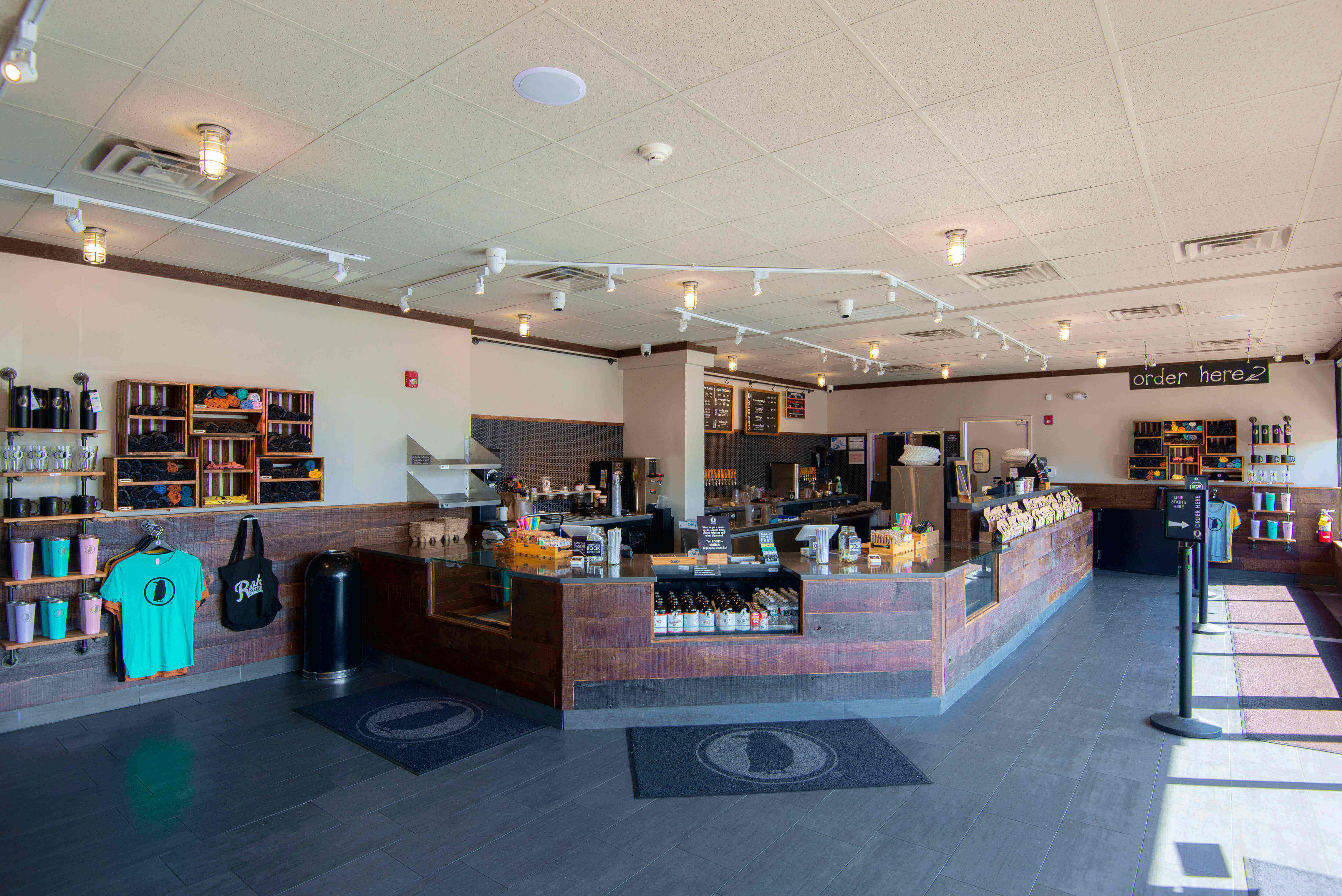 Facing a Modern Challenge
Despite their initial success, Rook Coffee recognized the evolving needs of their loyal customer base.
Over a decade and eleven locations later, Rook Coffee observed an increasing demand for quick, efficient service.
Coupled with that, in-store payment and ordering systems had become bottlenecks, slowing down operations despite an otherwise streamlined process.
"We were excellent at brewing coffee swiftly but faced challenges at the payment phase, which created a bottleneck in customer experience."

- Marc Hindman, Director of Brand Strategy with Rook Coffee
The Pivotal Decision
Rook Coffee needed a robust, yet customizable, solution capable of seamlessly integrating with their existing Square POS system.
They aimed to eliminate manual entry and streamline order-to-payment workflows. After evaluating various providers, they found their perfect match in Craver.
"Finding an app that could natively work with Square was crucial for us. Craver provided that seamless integration."

- Marc Hindman, Director of Brand Strategy with Rook Coffee
Implementing Craver's Custom-Branded Solution
Craver designed a branded app for Rook Coffee that not only allowed customers to order and pay in advance but also to customize orders and view limited offerings before setting foot in the store.
The transition was smooth, and Craver's robust support assured Rook Coffee of the app's capability to a handle high volume of transactions.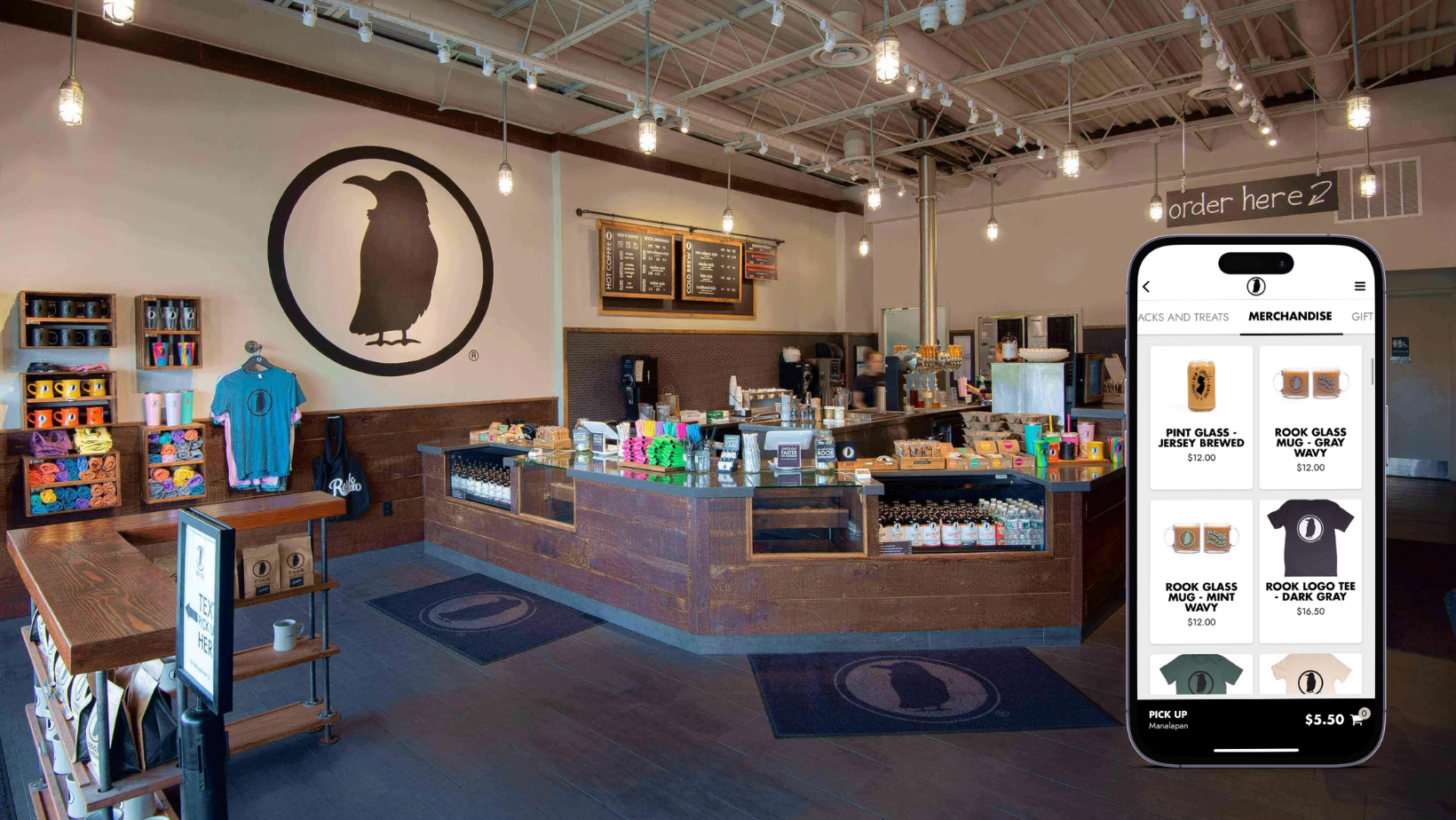 Measurable Impact and Benefits
With the Craver-powered Rook Coffee app, the company achieved remarkable efficiencies. They were able to reallocate staff from the register to more value-added activities such as order fulfillment and in-store customer management.
"We reduced the need for an extra person at the register during peak hours. Those staff resources are now reallocated to enhance productivity and customer service."

- Marc Hindman, Director of Brand Strategy with Rook Coffee
The new app also drove incremental sales by enabling customers to easily add bottled drinks and customizations to their orders. Previously, small store layouts and the need to interact with staff had made customers hesitant to request bottled items.
Rook Coffee's repeat customers spend 3x more when ordering through Craver.
Elevating Rook Coffee's Future with Craver
Craver's custom solution was more than just a quick fix; it was a strategic enabler for Rook Coffee's next growth phase. By resolving order and payment bottlenecks, enabling new marketing avenues, and amplifying customer convenience, Craver has played a pivotal role in enriching Rook Coffee's value proposition.
Rook Coffee's repeat customers order 45% more often through Craver.
"We're not just offering coffee; we're offering a new level of convenience. That's the transformation Craver has brought to Rook Coffee. "

- Holly Migliaccio, Rook Coffee Co-Founder
By understanding the evolving needs of modern customers and businesses alike, Craver has proven to be an indispensable partner for Rook Coffee, redefining what it means to deliver a rich customer experience.
Now, repeat Craver customers make up 48% of Rook Coffee's total revenue.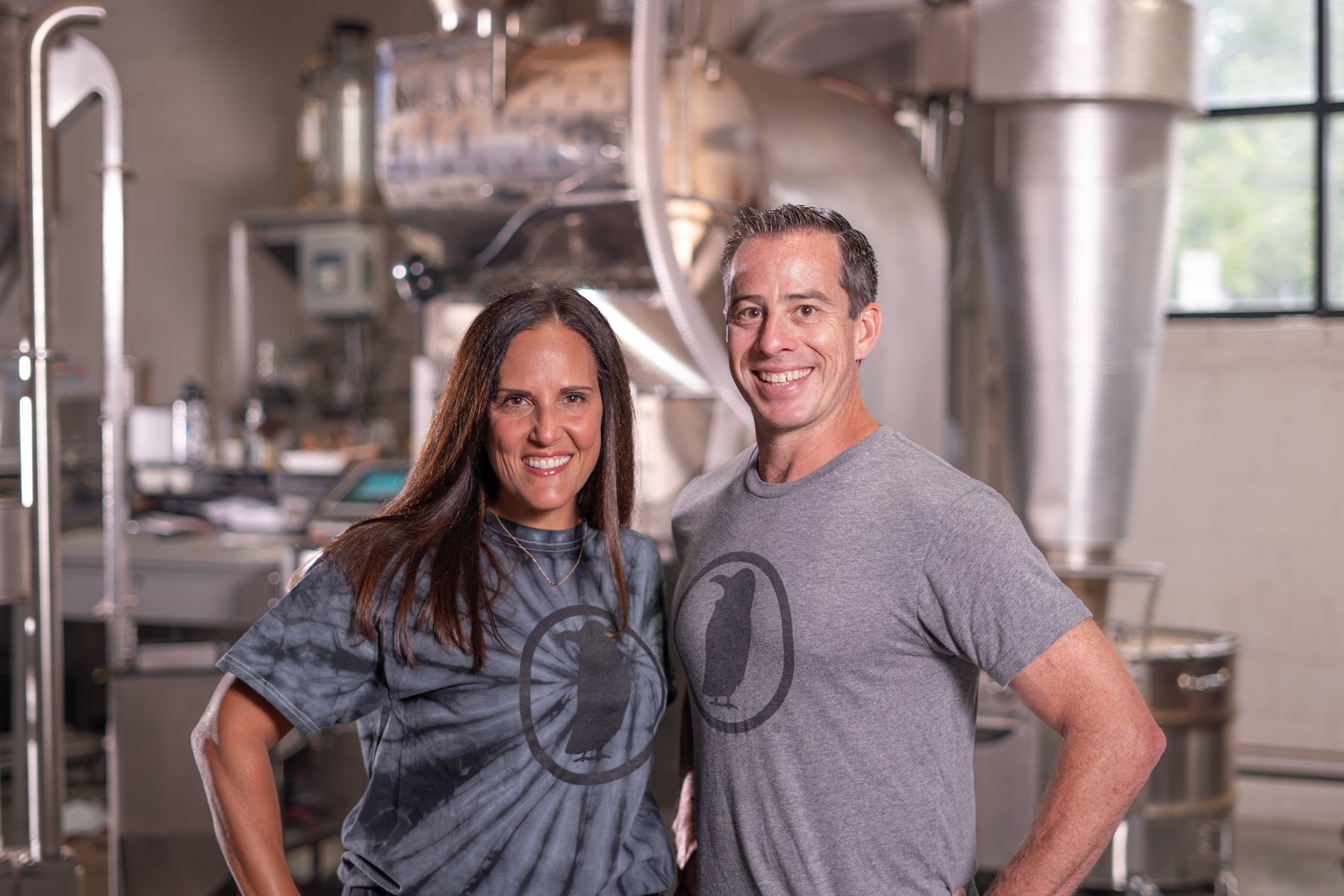 Holly & Shawn Migliaccio
Rook Coffee Co-Founders