By:
Amin Yazdani
29 June, 2022
The 5 Best Podcasts for Coffee Shop Owners & Managers
There are a lot of podcasts about coffee out there. We listened through them and picked the best so you don't have to.
Cafe Hustle, hosted by Andy Jones, shares interviews with coffee shop owners and consultants across the English-speaking world. The podcast covers a variety of topics from menu development, to getting involved in community events.
Episodes to Get You Started
🎧 The Importance of Music in your Coffee Shop with Ola Sars, Founder of Soundtrack Your Brand<
🎧 The Power of Community with Reena and Henal Chotai of Red Cup Cafe
🎧 Extending Your Physical Branding to Digital with Amin Yazdani, CEO and Co-Founder of Craver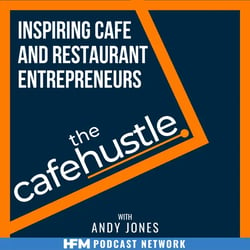 The Coffee Podcast had us hooked with their Science of Coffee series. The host, Jesse Hartman, talks with specialists in every aspect of the coffee industry, from chemical engineers to sociologists and roasters. Jesse does a fantastic job of getting his guests to explain complex theories simply, and draws a direct line back to the cup of coffee you're drinking.
Episodes to Get You Started
🎧 Coffee Science: Better Coffee With Chemistry
🎧 Price Crisis & Colombian Coffee
🎧 Understanding the Coffee Market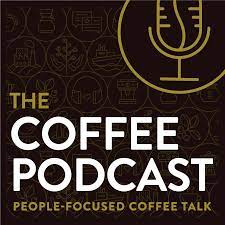 If you're looking for the stories of the coffee industry, this is the podcast for you. The Roast! West Coast interviews personalities in the coffee industry, from coffee shop owners to roasters, champion baristas, to coffee-medium painters.
Episodes to Get You Started
🎧David Foster, Kiln Coffee Bar
🎧 Nick Berardi, Mostra Coffee Company
🎧 Coffee Smarter: The Coffee Cherry
This podcast steps away from the bean and tackles issues relevant to coffee shop owners like employee scheduling, marketing, purchasing, payroll, and coffee equipment maintenance. Chris Deferio uses a mix of interviews and well-researched monologues to give practical advice.
Episodes to Get You Started
🎧How to Teach Company Values to Your Staff
🎧Marketing and Moral Injury w/ Josh Tarlo of Kiss the Hippo
🎧Holistic Barista Training w/ David Castillo of Go Get Em Tiger, Los Angeles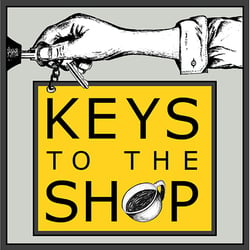 The Restaurant Growth podcast by 7Shifts covers a variety of topics, from marketing to menu design and people management. They talk to people with real experience working the floor of fast food and fine dining restaurants throughout North America. They provide real industry stories with real advice.
Episodes to Get You Started
🎧 Finding grounded certainty in the restaurant business with Brandon Poole
🎧 A better way to track restaurant labor with Jim Taylor, Founder of BenchmarkSixty
🎧 Staying ahead of the curve with Mijo Alanis of Beyond Juicery + Eatery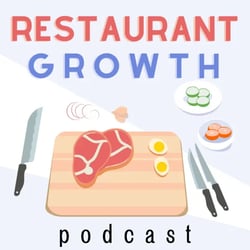 We can't publish a list of podcasts in the coffee shop and quick service restaurant industry without mentioning #LocalBites. #LocalBites explores the stories of quick-service restaurant and coffee shop owners and discusses the challenges they face. Local businesses are what make our communities, and we want to share their stories.
Episodes to Get You Started
🎧 From Franchisee To Owning Your Own Brand With Phil Killoran
🎧 On Coffee, Community, and Culture with Paul Peterson of Wake Oasis Coffee
🎧 Mexican vs. Canadian Coffee Culture with Jerson Reyes of Caffè Sole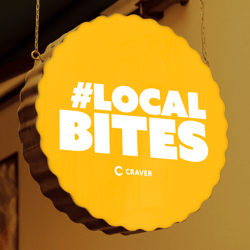 Written By:
Amin Yazdani
Amin Yazdani is the CEO and Co-Founder of Craver, a fast-growing mobile platform for Restaurants, helping them gain and retains their loyal customer base.