5 Biggest Restaurant Technology Trends for 2024: Craver's Predictions
As the end of 2023 is fast approaching, we reflect on how the world has watched technology change the restaurant industry, one trend at a time.
From TikTok meals and push notifications to ChatGPT menus and NFC payments, 2023 advanced restaurant technology in ways we're hoping to see way more of.
So, with a new year on the horizon, and digital advancements continuing to grow… here are the 5 restaurant technology trends we're expecting 2024 to bring.
1. AI Solutions for Staff Shortages
Over the past few years, artificial intelligence (AI) has been one of the hottest technology trends in the restaurant industry… and we don't see that slowing down in 2024.
AI has been used in the restaurant industry for nearly a decade, albeit with more humble beginnings that were less "robots-of-the-future" and more automated voice systems. However, since 2020 (and the events that came with it), AI has jumped back up to the top of technology trend lists everywhere, with upgraded use cases and new solutions to restaurant problems.
Most notably, AI has been talked about as a solution to the restaurant industry's staffing crisis.
The National Restaurant Association reported inconsistent staffing levels across restaurant segments in 2023, with full-service restaurants and buffets being the most impacted. Despite slight bouncebacks in quick-service restaurant and coffee shop employment, we're still seeing the same trend: 62% of operators are still facing staffing shortages with 80% simply unable to fill open positions.
But all hope is not lost through the lens of AI.
Take Starbucks' Deep Brew initiative, for example. Launched in 2020, the AI-powered solution not only predicts restaurant staffing needs, but it also uses technology to (figuratively) step up to the plate, handling unstaffed duties like equipment maintenance checks and inventory.
In 2024, we expect to see more exploration of AI as a solution to the restaurant industry's staffing shortage, presenting technology-first solutions that take the stress out of constantly hiring.
2. Hyper-Personalized Ordering Experiences
With country-wide restrictions limiting dine-in abilities over the past few years, it's no surprise that guest preferences have changed.
That's why George Lessmeister, the CEO and founder of LGC Hospitality, now says that "home is the major competitor for restaurants"… unless the industry leans on new technology trends to step up its personalization game.
One of the easiest ways to add a personal touch to your guest experience is by enabling customization through technology-powered solutions.
Putting the power in your guest's hands with a Craver app or other customization technology allows them to upgrade their order, add-on extras, or edit for allergies and preferences.
Guest order histories and modifications are also saved in the app. Not only does that make product recommendations and suggestions incredibly easy for your restaurant, but it also feels good to be remembered; that one click to reorder feels almost as good as someone remembering your "regular."
Joe Guszkowski of Restaurant Business says guests are looking for two main things from their restaurant visits: "convenience or an experience." Offering customizability through touch-screens, order recommendations or other technology is the perfect win-win solution: it offers an engaging, convenient experience for guests while also generating up to 40% more profit for restaurants.
In 2024, we expect to see a lot more restaurants jumping on technology-powered customization trends with custom apps and guest-centric recommendations.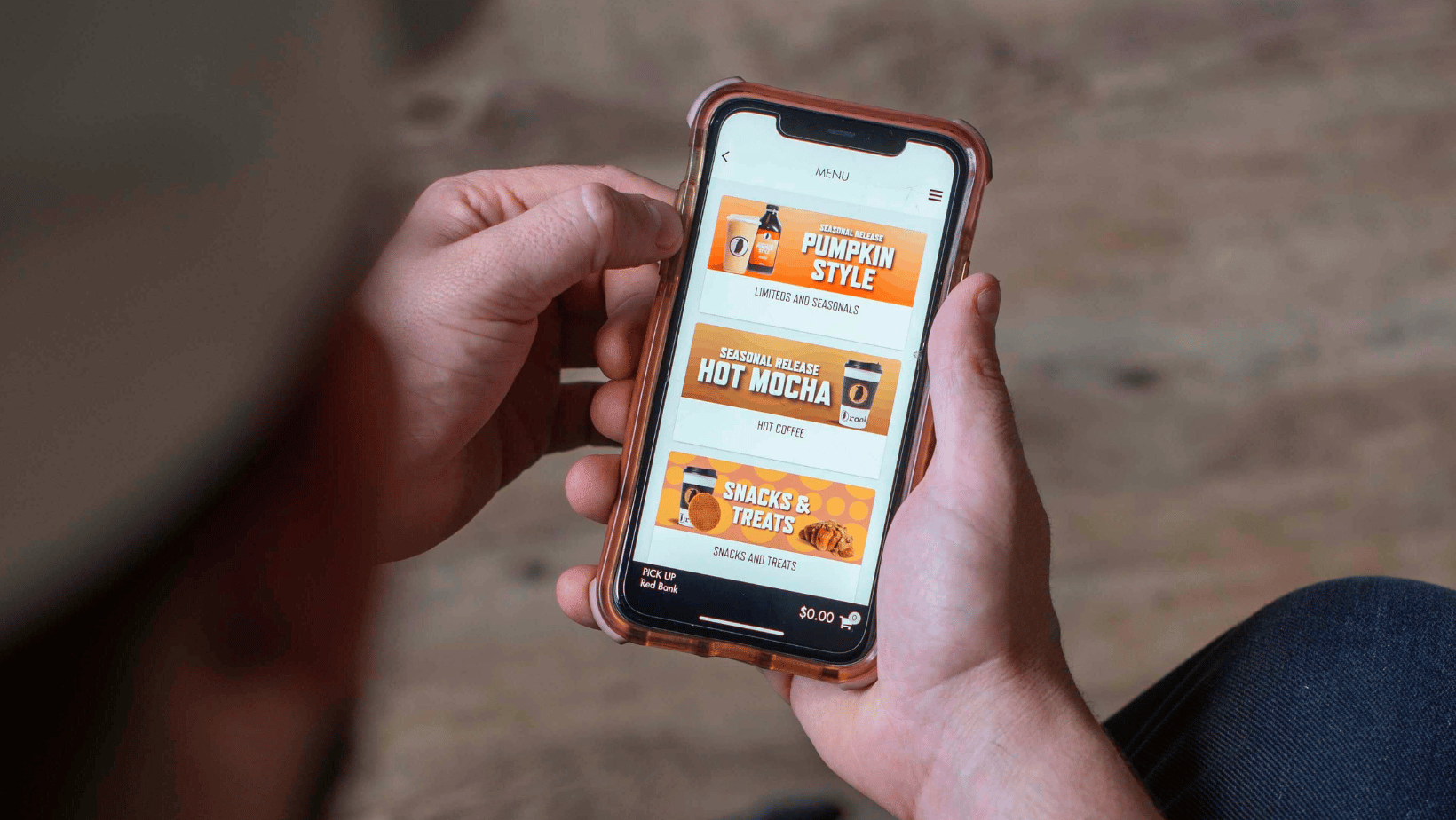 3. More Restaurant Automation Trends
Automating restaurant operations using technology has been on the industry's radar for years, but 2023 saw some of those ideas become realities.
Sweetgreen's shift to food prep automation is a perfect example of the automation trends we're talking about. In May of this year, Sweetgreen opened its first-ever Infinite Kitchen, a "robotic make-line" that uses automated technology to assemble each guest's order using ingredients prepped by the restaurant's non-robot employees. In an interview with Restaurant Business, Sweetgreen CEO Jonathan Neman said "Customers seem to love it," an unsurprising revelation considering the Infinite Kitchen's technology both decreases wait time and increases order accuracy.
Another highly successful example of automation we've seen on the rise is self-service, touch-screen kiosks (like ours!). Kiosks are a popular technology trend for two main reasons: increasing sales and cutting costs.
Yum Brands' Habit Burger, for example, has seen 10% more sales come through their kiosks than their tills, reflecting what CEO David Gibbs calls an "excellent profit flow-through." Kiosk ordering also reduces the need for extra staff, allowing restaurants to reduce labor fees while freeing up existing staff to complete more meaningful, guest-experience-focused tasks.
Because of the ability for automation to save time, money, and customer stress — no more strangers in line listening to your order! — we expect to see a surge in automation technology trends throughout 2024.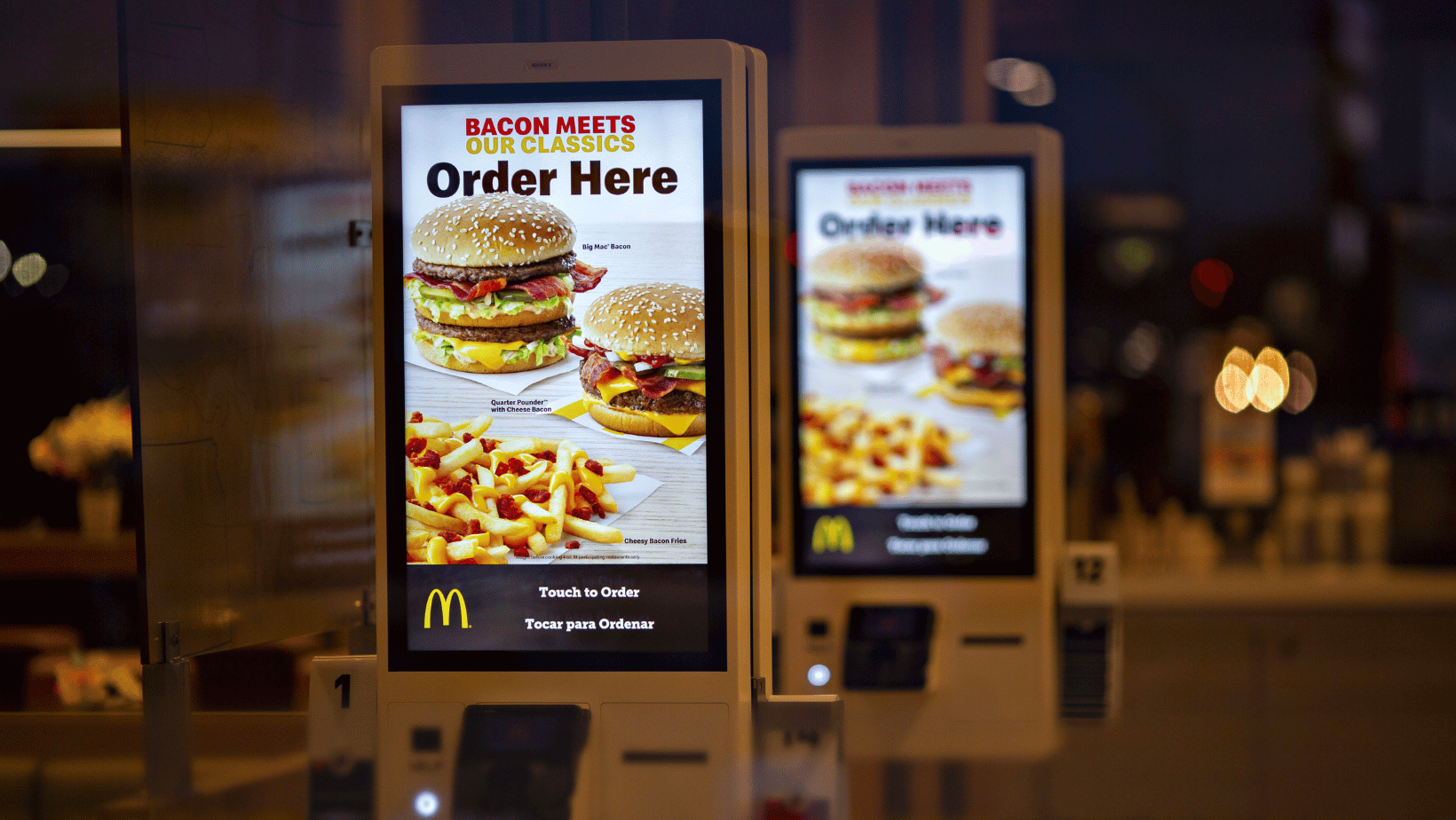 4. Coffee Subscription Models Adapted for Restaurants
In 2022, C+R Research found that the average American spent $219 a month on subscription services, covering everything from music and movies to gaming to news.
With guests like that, it wasn't shocking to see coffee shops — the places caffeine-seekers visit at least once a day — jump on the subscription bandwagon. Panera Bread was the first to try out this model, launching its "Unlimited Sip Club" subscription in 2022.
Membership costs $119.99 a year for unlimited hot or iced beverages… yet Panera isn't worried about their beverage bottom line being impacted. Why? Because, when "Sip Club" members visited to use their perks, they ended up paying out of pocket for extra snacks ⅓ of the time!
When P.F. Chang followed suit with a $6.99 monthly subscription that offered perks like free delivery, the restaurant industry started paying more attention to the subscription trend…and Rick Camac from the Institute of Culinary Education said he thinks this is just the beginning. "Customers are accustomed to [subscriptions]," he says, "and the regular monthly income helps restaurants manage their cash flow."
Combining the savings that guests love to see with the guaranteed monthly income that restaurants need, subscriptions offer an innovative and exciting solution that we're expecting to see much more of in 2024 (especially since Craver's very own subscription feature is coming soon!).
5. Advanced Delivery Systems
When stay-at-home orders were in full swing, many of us saw delivery cars and bikes pull up to our houses… but what about technology like drones?
Development of advanced delivery systems — like drones — is already underway, with restaurants like El Pollo Loco testing drone delivery since 2021. The delivery system named "Air Loco" was tested on Costa Mesa chicken lovers, lowering deliveries with an "80-foot wire" for a true home delivery experience. Since then, other companies like Chili's, It's Just Wings, and Maggiano's Little Italy have hopped on the trend by piloting technology-powered programs, too.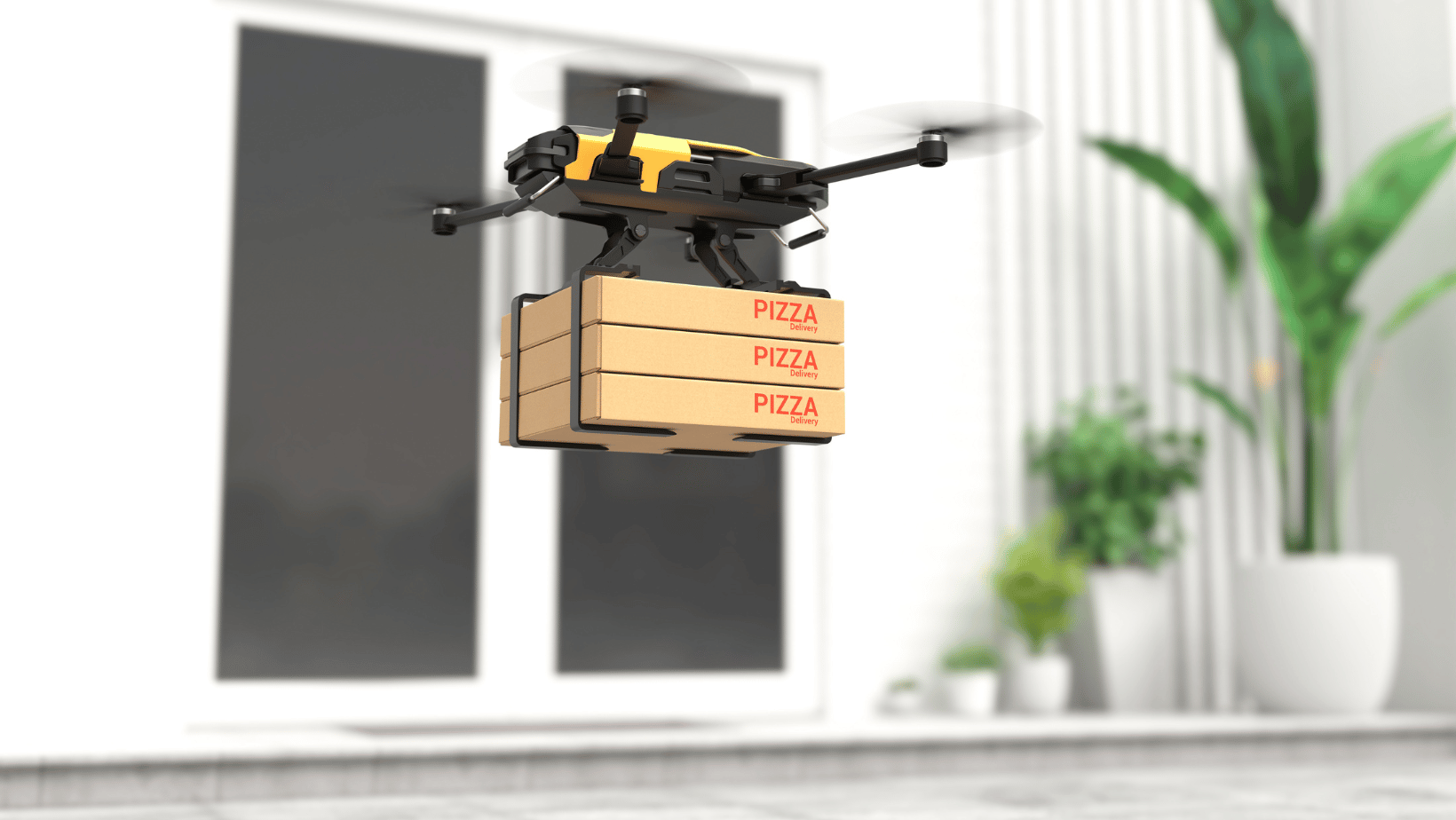 For restaurants with no delivery systems, though, it doesn't take a drone to advance their capabilities — it just takes an app (like Craver's!) with delivery integrations.
Creating a custom app through Craver connects your restaurant to other third-party apps like DoorDash with commission-free integrations. Considering 13% of guests avoid restaurants without online ordering technology, a Craver app helps you expand your customer base by expanding delivery and takeout options for your restaurant.
Whether offline restaurants focus on delivery and takeout or tech-savvy joints start experimenting with drones, we anticipate the adoption and refinement of delivery systems to trend throughout 2024.
Looking Ahead to The Future of Restaurant Technology
In 2023, restaurant industry trends underwent massive changes.
Improved online ordering. Staffing shortages. Better personalization. Competition with "home."
But, despite the ebbs and flows that accompany any given year, this year showed a lot of growth for restaurants. Advancements in technology capabilities, AI-powered innovation, customizable solutions, digital-first adaptation… a technology-carved path to the future of the restaurant industry.
2023 was filled with digital advancements, and we can't wait to see these restaurant technology trends continue into 2024.