By:
Elizabeth Rose
22 June, 2022
How Can Your Restaurant Compete In the Post Pandemic Delivery Landscape?
In the last five years, your customers have changed how they view restaurant delivery and takeout. Even before the COVID-19 pandemic battered the restaurant industry, consumers were ordering delivery from third-party delivery companies, like UberEats and Doordash. For companies like Postmates, the pandemic came with a windfall of new customers.
What's Going On With Restaurant Delivery Right Now?
Restaurant delivery took off during the pandemic, and now things are changing. Many restaurants are reevaluating their strategies and determining whether or not they should continue offering delivery options.
While some consumers are returning to restaurants in person, the National Restaurant Association's State Industry report claims that 68% of Americans are more likely to buy takeout or delivery now than before the pandemic.
We ran our own numbers to see if that rings true for customers ordering through white-label apps. In April 2021, when many jurisdictions limited dine-in at restaurants, 5.91% of all orders coming through Craver were for delivery. In April 2022, once restaurants were again allowed to have guests dine in, the number remained steady at 5.92%.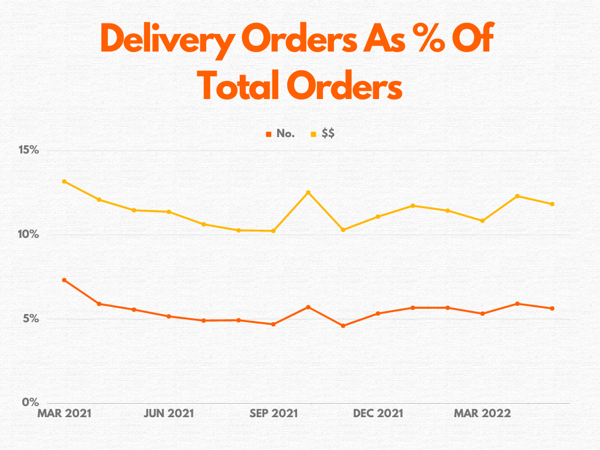 According to Square's 2022 Future of Restaurants report, 62% of restaurants plan to offer first-party delivery, while 57% plan to offer third-party delivery.
All that to say that restaurant delivery isn't going away. Many of us assumed that it would be used as a crutch to get through the pandemic, but the reality is that it will stay as a norm, at least through the next few years.
So How Do You Compete?
With that in mind, how do you compete with third-party delivery & increased competition going forward?
1. Don't Let Your Customers Eat Soggy Meals
In 2020, if consumers wanted to eat out, they had to order it for delivery. That meant that consumers were as willing to accept subpar food in exchange for having it delivered. But in 2022, consumers are a lot less forgiving.
To create a loyal customer base that will consistently order delivery from your restaurant, you have to have dishes that travel well. In the past, restaurants that excelled at delivery were pizza places, sushi restaurants, and Chinese food. All these foods travel well and keep their texture during transit.
For you to compete against them, you need to do a bit of testing. Go through your delivery menu and test each menu item. Anything that doesn't survive 20-minutes in transit should get cut from your delivery menu.
Think about how you package your food. If you offer fries for delivery but package them in airtight containers, they will be mushy when your customer eats them. That's not how fries should be served–they won't reflect well on your restaurant.
2. Offer Something New & On Brand
What makes your restaurant stand out from the others around you? Why do your customers order from you? If your restaurant already has a strong brand, you need to incorporate that into your restaurant delivery.
Be creative and think of ways to make delivery from your restaurant stand out.
If you serve sandwiches, offer a picnic package that customers can order, complete with a blanket, disposable cups, and napkins. If you serve noodles, design specialty packaging.
Meal Kits
Meal kits had a definite moment in 2020 and early 2021, and they have their benefits.

More than a date night, or fun activity for the family, meal kits allowed consumers to take pre-prepped meals and heat them for themselves. Pizza recipes were tweaked to be cooked at home-oven temperatures, and cocktails were delivered in jars ready for a few final ingredients.
Meal kits provided something that regular delivery can't: an experience. They don't replace dine-in, and they allow for fresh food to be delivered. And the best part? If the meal isn't up to snuff, customers blame themselves rather than the restaurant.
Companies like HelloFresh have gone all in, but adding meal kits to your existing delivery options gives you more flexibility.
3. Keep Up With Ever-Changing Technology
When it comes to restaurant delivery technology, if you aren't keeping up, then your restaurant is falling behind. Consumers demand convenience, ease of use, and speed when it comes to delivery. We saw third-party delivery companies rise to the top quickly, and it's hard to know what the next big thing will be.
In the 2010s we saw restaurants experiment with robots, drones, and self-driving vehicles. So far, none of these have really stuck.
In the past year, large restaurant chains have taken a step back and focused on more near-term goals. For example, McDonald's is trying out Alexa-style voice ordering in some of their locations and apps.
Other brands are diving headfirst into the meta-verse. A Spanish restaurant, Sublimotion, has built a virtual version of their restaurant for diners to explore while they eat. Before long, your customers might be able to "dine-in" from their couch.
You don't need to go all out, but you do need to keep up with your customers' expectations. If the majority of your customers expect to see their loyalty points balance online, then you need to provide them with a way to do that.
Restaurant Delivery Success Is About Quality & Innovation
Overall, success in delivery in a post-pandemic world comes down to your ability to innovate and offer a high-quality product. No matter whether you offer delivery in-house, or through a third-party, your customers are expecting the best.
Want to keep on top of the latest technology and offer your customers a mobile ordering app? Schedule a time to talk to our team.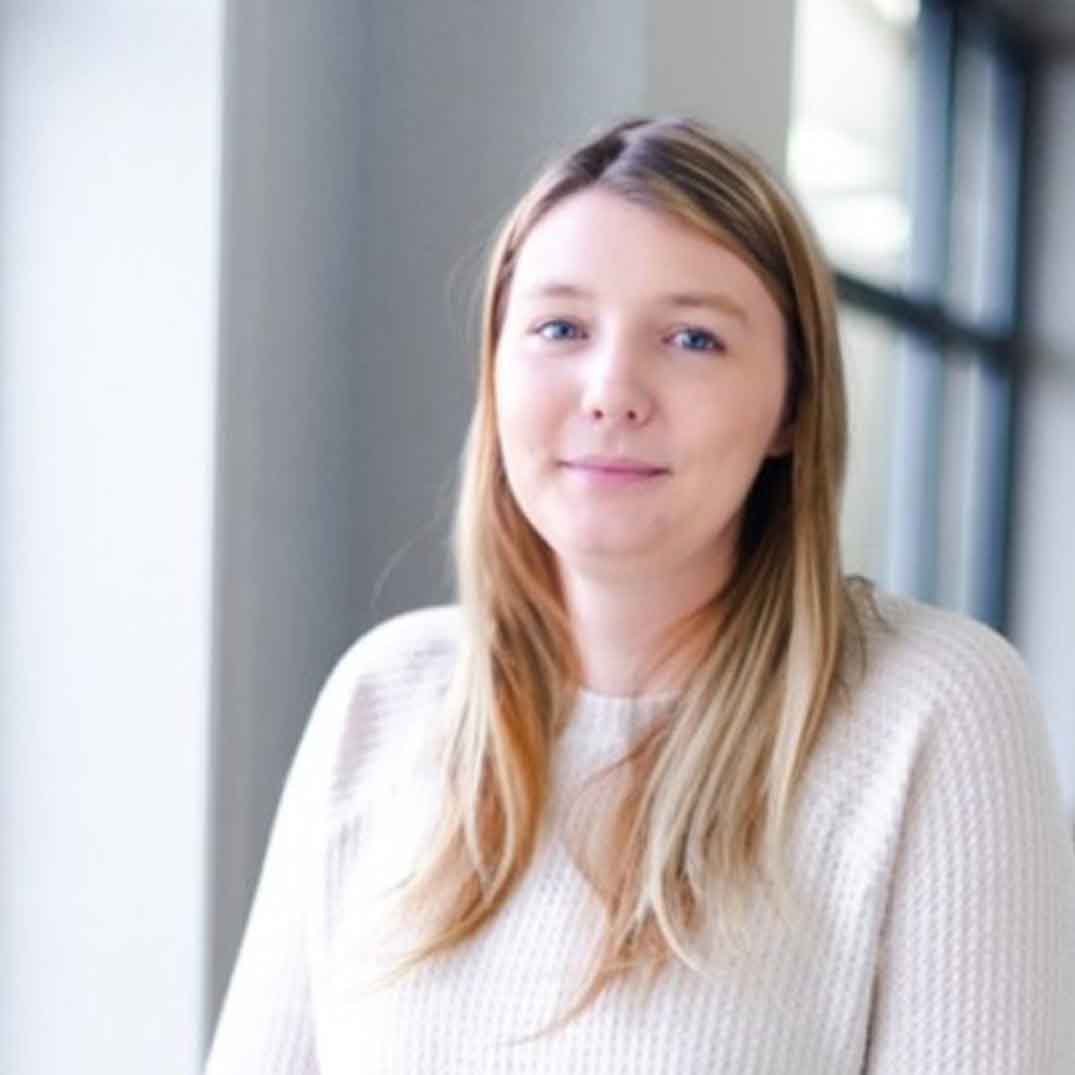 Written By:
Elizabeth Rose
Elizabeth is the Marketing Manager with Craver. She worked in quick-service restaurants and bars before joining the restaurant tech industry in 2017.