By:
Elizabeth Rose
08 August, 2022
Franchise Or New Brand? Opening Your First Coffee Shop
Franchise, or new brand? Almost every food entrepreneur that's started a restaurant or coffee shop has considered this question. The answer though, like many other tough questions, is "it depends."
But, if that's not enough for you, keep reading. We're going into the pros and cons of each model to give you the context you need to make the right decision for you.
The Pros & Cons of Franchises
Franchising is (in simple terms) a business agreement when one company owns a brand, and you buy the license to use it. You own your own equipment, but operate using their processes and under their brand name. There are benefits and downsides to it, like all business types. When it comes to coffee shops, here are the pros and cons to consider:
Pros
Brand Awareness
It's hard to get the word out about a new business, especially a small business like a coffee shop. With a franchise, you skip this step. There's little-to-no customer education required, and your market is already familiar with the brand. They know what to expect, and are typically excited about a new location coming to their area.
Franchises look after marketing for you, so you can focus on running the day-to-day operations.
Systems & Best Practices
The most important reason many business owners choose a franchise over any other type of business is because of the existing systems. When you buy a franchise, you aren't only buying the brand; you're also buying a way of doing things. The franchise sets the recipes, the suppliers, and the processes. Good franchises have years of experience in testing and developing best practices for everything: from how to train staff to how many feet your espresso machine should be away from your till.
Supplier Relationships
Franchises come with their own products. So, if you're setting up a coffee shop franchise, then you'll be selling their coffee and their muffins. While that's pretty straightforward, you will find that depending on the franchise, the ingredients for those menu items can come from many different places.
Some franchises will require you to order everything, from coffee beans to pre-made bagels through them. Others will point you towards their existing suppliers and have you order for yourself.
In the first episode of the #LocalBites podcast, Phil Killoran discussed why he moved away from owning franchises to opening his own concept. He did a great job of explaining how each of the pros and cons of owning a franchise affected his decision. One of the big pros to him was the existing relationships with suppliers:
"You have a supply chain built up for you, and you know where the product is coming from every single day. Generally, if you're choosing a national brand, you know the quality of the product. You know what's going to be at your doorstep when you come into the restaurant." - Phil Killoran, Co-Founder of Birdcode Hot Chicken
Less Risk
At the end of the day, opening a franchise is something that has been tried and testing by every other franchisee. What you're paying for is a successful business model. There's a lot less risk of failure.
Cons
High Star-Up Costs
Becoming a franchisee isn't exactly a budget-friendly activity. A good franchise investment will have a high return on investment, but it will come with a big price tag.
Most large franchises run $250,000 and up just to get started, and a large percentage of that money is in the franchising and royalty fees. It's up to you to find and lease or buy a location on top. And then, some franchises require you to have a minimum amount of money on hand after purchase.
You Might Not See A Return On Your Fees
The first thing to consider when evaluating a franchise opportunity is the royalty fees. In an ideal world, you would get what you pay for. But, in a big franchise, you might not see marketing dollars being spent in your area.
On an episode of the #LocalBites podcast, Phil explained a lot of the pros and cons, and one specific one he pointed out was the return on investment for your fees.
"You've got great average sales, but then on the backend, you're giving away 7-10% of your revenue as a franchise fee. And obviously, you're looking for a return on that. Now, one of the struggles with franchises, is a lot of them feel like they're not getting that return from their franchise. Or [the franchise] isn't putting that local marketing into their market." - Phil Killoran, Co-Founder of Birdcode Hot Chicken
Reputation Management
What happens to your investment if there is a scandal, or another local franchise location develops a bad reputation? Since you have bought into a larger brand, their actions also affect your business.
You Have Limited Control
While it may be your investment and your business, you don't get the final say in how things are run. In the #LocalBites podcast episode, Phil pointed out that a good franchise will have an advisory council that franchisees can elect to represent their concerns:
"You don't have ultimate control. They have their system, and they want you to run their system that they've perfected. That's the expectation. If they have a good system, they'll listen to your concerns, both positive and constructive, and they'll help you grow. A lot of systems have a franchise advisory council that you elect members to. That's something that you want to make sure they are able to provide feedback adequately." - Phil Killoran, Co-Founder of Birdcode Hot Chicken
There's No Room For Creativity
The other side of control is creativity. In the franchise model, there's no room for creative problem-solving, creative menus, and new ideas. When you buy into the model, you accept that you are going to operate your business only using that model. For some, that works great.
In another episode of #LocalBites, we chatted with Anas Alsaid. His journey to co-owning a cafe started with being offered the opportunity to open a franchise location for a local coffee shop:
"I got the opportunity through connections to have a franchise of one of the very popular coffee shops in Vancouver. Again, because of COVID, they had the opportunity to have one of the locations, like their franchise locations. I started going in that direction but when I went into the details, I just felt that it wasn't really what I'm looking for. Because with the franchise I can't be very creative. I cannot really have my own ideas. It's still a great opportunity for lots of people. But I just didn't really feel like this is what I was looking for.

"I just didn't feel like I'd be happy with the opportunity." - Anas Alsaid, Co-Owner of Pistachio Sweetery Cafe
The Exit Strategy
Often on these lists, you see the exit strategy listed as a pro, instead of a con. But, it's important to know that when you sell your franchise, your buyers are limited. You could sell it back to the franchise themselves, or your buyer needs to be approved by the franchise's corporate team.
And then, you don't have any brand equity or systems of your own that you're selling. You don't have any extra value that you have put into this business. Your buyer can only consider the financials.
In the podcast episode, Phil explained how important owning the brand is when it comes to selling a business:
"At some point, you're looking for an exit as an operator or owner.When you sell a franchise, you're not getting those multiples that you're getting when you own the intellectual property behind the concept. Your goal may be twenty years of owning this concept, but at the end of those twenty years, you know you're going to be looking to retire. You might not be able to do that on a franchise concept unless you've replicated more units." - Phil Killoran, Co-Founder of Birdcode Hot Chicken
The Pros & Cons Of Starting A New Brand
When it comes to listing out the pros and cons of starting a business from scratch, it's hard to move the list into actual "pros" and "cons". It's more about mindset, and looking at each thing as something you "get to do" instead of something you "have to do."
Pros
You Get To Create Your Own Success
There's no map to follow, and no set processes ready for you. Instead, when you start your own brand, you get to create those processes for yourself. That means you get to experiment and improve upon processes based on your experience.
You Can Be Creative
Have an idea that no one has tried before? Have a perfect idea for a brand that will work in your city or town? When you create a brand from scratch, you can tailor it to your market. You can try out new things in terms of brand and products.
You Become An Expert On Your Market
Usually, when you buy a franchise, the franchise itself does a lot of market research for you. They know what areas they want to expand their brand to, and they know what the market is willing to pay. When starting from scratch, it's up to you to do that research.
But, by doing the research yourselves, you become an expert on your local market. You understand how your coffee shop brand fits into the local community. You know how much your ideal customer makes, where they live, and what they are interested in buying. This allows you to make better decisions for your business.
No Franchise Fees
You don't have to spend money on royalties and marketing fees that may or may not be used in your market. Instead, you can use that money to build your own marketing plan that is tailored to your market.
It's Your Business
It's your brand, and you can run your business as you please. That means taking risks, cutting costs, improving processes, and everything else that goes along with it. You don't need to adhere to brand guidelines that you didn't design, and you don't need to worry about how the actions of another company will affect your own.
Cons
Lack of Guidance
You're on your own. You may have a great team and support structure to help you out, but at the end of the day, it's on you to ensure your coffee shop brand is successful.
Higher Risk
Starting from scratch isn't cheap and without an existing model to follow means that there is more risk to your investment.
Long Hours
When starting a new brand from scratch, there's a lot of work to do. Because you aren't copying an existing model, every decision will take longer. It will take time to set up supplier contracts, hire staff, and bring in customers. You need to be prepared to put in the extra work.
What Should You Take Into Account When Choosing?
The first thing you should consider is your end goal. Are you looking to open a coffee shop because you have a passion for coffee? Or do you see it as a fantastic investment opportunity?
Think about how much time you have to spend on your business. Do you want to be working in it seven days a week, or do you want to hire a manager to do most day-to-day work?
How much do you already know about running a quick-service style business? In the podcast episode, Phil talked about how he coaches people interested in opening a restaurant:
"The first thing I'm going to do is assess their experience. There are a lot of people that want to own a restaurant but have zero experience. If they have zero experience in doing it, franchises are the way to go. It's going to give them a model that they can learn. Now, they need to find a franchise that they are passionate about." - Phil Killoran, Co-Founder of Birdcode Hot Chicken
The Other Option: Buying An Existing Coffee Shop
Buying a franchise location and starting from scratch aren't your only options. You can also buy a coffee shop from someone that is trying to exit the industry. In this situation, look for someone ready to retire that wants to sell their location and their brand.
There are of course pros and cons to this option, but you need to be very careful about what you are and aren't buying. Coffee Shop Startups have a great guide to this.
Make The Best Decision For You
The question of whether you should start your own coffee shop brand, or open a franchised location comes down to why you want to open a business in the first place. Either way, you end up with a coffee shop, but the experience of owning and managing it will be wildly different. Take the time to consider your options, and listen to what other business owners have to say.
To hear more insights like Phil's, subscribe to the #LocalBites podcast. New episodes come out every week with interviews with local quick-service restaurant and coffee shop owners.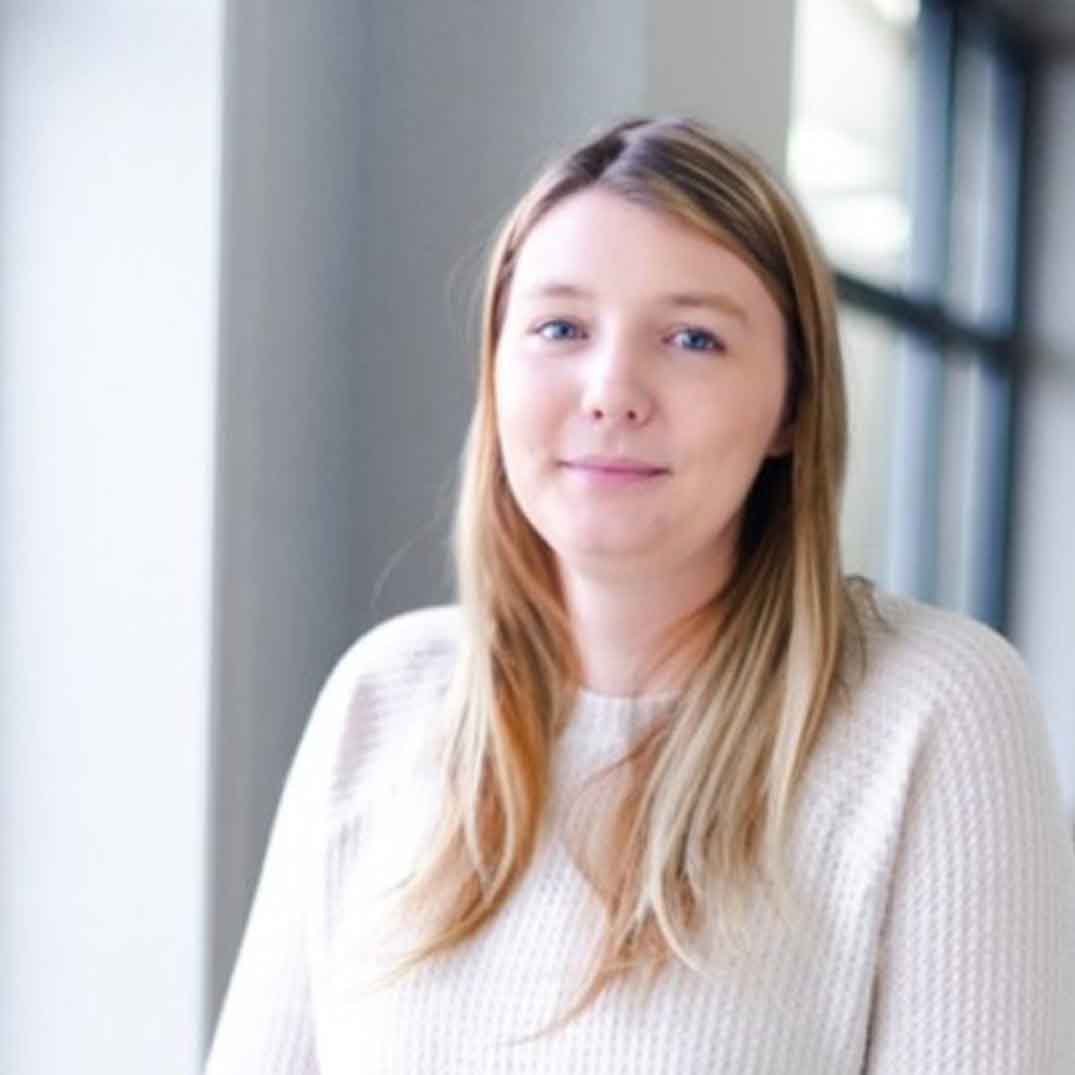 Written By:
Elizabeth Rose
Elizabeth is the Marketing Manager with Craver. She worked in quick-service restaurants and bars before joining the restaurant tech industry in 2017.