By:
Stephanie Graham
16 August, 2022
5 Tips to Choose The Best Payroll Software for Restaurants
Restaurant payroll software is a game changer for restaurant owners. It is gradually replacing the manual payment method, and with good reason.
Running a restaurant requires a lot of hands-on activity and moving parts, from staff clocking in and out to managers keeping track of punch adjustments—doing things the manual way can create mistakes and headaches.
So what should restaurant owners do? Head to the cloud, with restaurant payroll software.
What is Restaurant Payroll Software?
Restaurant payroll software is a payroll solution designed specifically for restaurants. It is built uniquely to help restaurant owners automate complex challenges like streamlining staff punch in's, managing variable hourly labour tracking, and calculating employee payroll overages and taxes. It should also integrate with your existing people management solution.
How Do I Choose The Best Restaurant Payroll Software?
The first things to consider when choosing a restaurant payroll solution are your needs, your company's size, and what features you should prioritize. Understanding integrations, usability, and pricing should also rate high on your radar when choosing the best possible fit.
Payroll software is a paradigm shift from the manual payments method. However, while looking out for the features of the payroll software is essential, there are other things to consider on the journey to choosing the best one.
Here are 5 handy tips for selecting the best payroll software for your restaurant.
1. Look For These Critical Features
Payroll software is a big addition to your restaurant technology stack. The ideal solution should offer all the features you need to streamline your store and automate as much as possible.
So what are key features to look for in restaurant payroll software? It should:
Integrate with the rest of your workforce management solutions.
Allow approved clocked hours to streamline to payroll.
Automate overtime calculations.
Automated tax calculations, remittances, and deductions.
Automate holiday pay calculations.
Have the ability to integrate with EWA features.
Allow staff to access tax and payment information.
Offer multi-location functionality.
Have the ability to generate reports.
Integrate with your POS to pull labour vs sales metrics.
Talk to your scheduling solution to create schedules based on labour forecasts.
To name a few. Other features would be user experience, mobile app use, and customer support.
2. Look At The Feedback
Choosing the best restaurant payroll solution will require a little research, so where should you begin?
Some reliable online sources include Google reviews, G2, Capterra or Software Advice.
You might also ask in groups on LinkedIn or Facebook, and of course, reach out to your network for their take.
Asking for references from colleagues in the industry that utilize payroll software will help you make informed choices.
3 . Tax and Legislation Compliance Issues
When selecting the best restaurant payroll software, complying with federal, state, and local tax rules should be at the back of your mind.
Calculating employees' taxes and knowing what payroll deductions to make for restaurants can be tasking. Find a solution to help you stay compliant and avoid paying fines and penalties.
Another thing to note is that due to the complexity of taxes in each province and state, you may need to verify that the solution you choose has its payroll tax calculations set up in the state you reside.
A payroll solution that offers automated tax calculations in your area will help minimize errors and strengthen your tax compliance game.
4. Compare Prices
Before choosing payroll software, compare pricing plans. Most vendors offer different pricing plans for different packages. These plans could be monthly and are often based on a "per seat" basis, meaning the price you pay will reflect the number of staff you manage.
How do you effectively compare prices? Consider your company's size and the functions of payroll software that would best suit your business needs.
5. Make The Most Of A Free Trial
You can never tell if a particular software feature is tailored to meet your restaurant's needs without trying it out.
After moving through steps 1-4, start scheduling demos with your top choices. Some vendors will offer a free trial, and others may provide you with a "sandbox" account. Seeing the software in action will help you make the best choice for your restaurant.
Why Should I Switch to Restaurant Payroll Software?
Restaurants are unlike any other business. There are a lot of variables to manage, and payroll is one of the more complex challenges that restaurant owners will face. By investing in a solution designed for the restaurant space, owners will get thoughtful solutions built specifically for their challenges.
Having great software and systems in place will also give you more time to put back into running and growing your business, not to mention keep your staff happy and paid on time.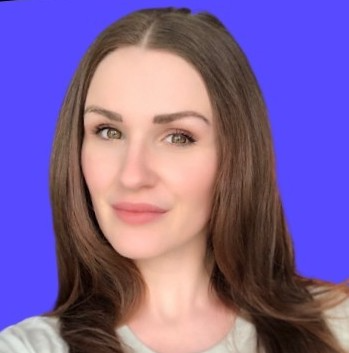 Written By:
Stephanie Graham
Stephanie is the Content Marketing Manager at Push Operations, the payroll and people management software that makes running a restaurant easy. Before working at Push, Steph spent a decade in the food service industry, where she saw firsthand the importance of implementing efficient technology solutions.